Founding a team: "The Trivolution Action Crew"
Many triathletes – Age Grouper or Pros – trust in a coach when it comes to their training or helping them to get a better athlete. They need advice in terms of training, nutrition, bike fitting, mental fitness, how to stay injury free or how to improve their swim technique just to name a few things that athletes worry about.
Can one person be a specialist in all these areas? Of course a good coach should be an expert when it comes to daily training, race tactics or how to stay injury free. But does he need to be a mental coach or an aerodynamic expert? I would say no. But how can an athlete receive a professional environment where he only needs to concentrate on his training and is supported in all other aspects of triathlon?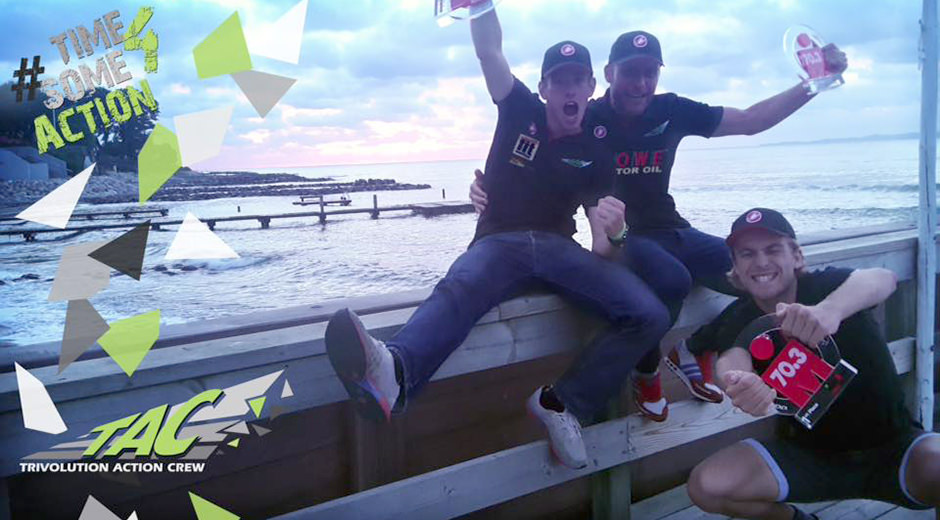 To cure this problem Susanne and I founded Trivolution-Training.de, a coaching network based in Wiesbaden, Germany. An association of experts with different strengths with one primary goal: help to become a better, healthier and happier triathlete.
Even if I'm racing at pro level on the long distance, I'm also a coach since 2011 after graduated in sport science. Over the years I had the opportunity to work with some great age group athletes. They finished sub 9 hours on the long distance, qualified for the World Championship on Hawaii countless times and won multiple races. Beside their success they all have one thing in common: they have an ordinary job and a family.
For years, many pro athletes affiliate in teams to get better support from sponsors or to benefit from a more professional environment. Why should these benefits be restricted to professional athletes? Amateurs have to harmonize the demands of job, family and demanding training.

That's why we at Trivolution-Training brought in the "Trivolution Action Crew" or TAC how we call them. TAC consists of eight of our elite athletes from Trivolution-Training who have one goal: make the most of themselves in consideration with job and social life. Together with all of our experts from Trivolution-Training my part is to support them as the head coach. TAC is not a motley group. It is a crew of friends who support each other on their way to become even better athletes. All of them have been friends and colleagues for quite some time.
Building up an own crew within a team structure means, beside the social perspective, to have a professional attitude towards the handling of what it takes to go public. One day you just train with other guys. The other day you have to take care of different tasks and responsibilities within the group. At TAC we are lucky enough, that everyone is working in a certain area in his daily business. For example the handling of social media like facebook or Instagram is in good hands. The thing we like most at TAC is to make our own decisions and choices like the design of our own custom race and training kits. For this matter we are working with a design agency (a friend of us) and Castelli, who decided to support the idea of TAC from the very beginning. Our custom "Free Sanremo Suits SS" for competition and our "Free Aero Race Bib Shorts" with the " Free AR 4.1 Jersey" for training are currently manufactured in Italy.
We can tell you it is a sophisticated and exciting way from the first ideas over the first sketch till the final result. Right now we are counting the days until we can compete in our personalized and fastest possible kit. I'll show you the cool stuff a bit later this year ;-)
Being a crew is a cool thing on it's own. But if you want to achieve something together you need to set your own rules and, more important, your own goals.
Our outcome of our workshop with the guys:
Goal 1 / sporting prospects:
Make the podium to a regular happening including qualification for Ironman and Challenge World Championships as a team and individual … and don't forget to support your local races or keep an eye on your bucket list races ;-)
Goal 2 / Business perspective:
Build up a platform four our crewmembers, that everyone can train and race on a high-level (professional training planning and best swim-bike-run equipment on the market)
Do your own thing!
The triathlon season is in full swing right now and TAC started with two podiums and 70.3 World Championship qualifications at the Ironman 70.3 Malaysia in April.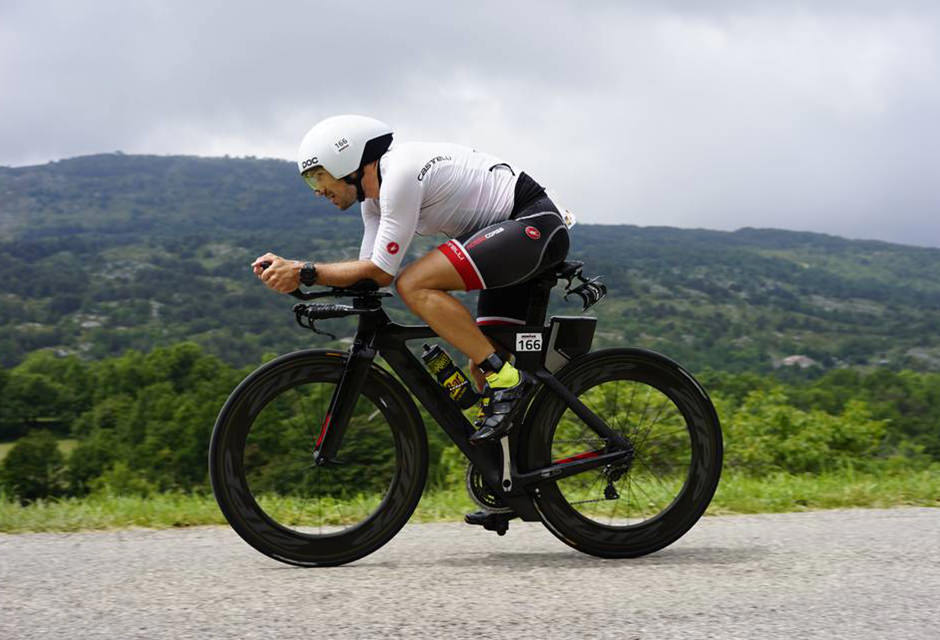 Four weeks later we raced Ironman 70.3 Aix en Provence with six athletes from TAC. Another 70.3 WM slot was achieved. All other guys already had a slot ;-)
I raced in the pro category, had a great race and finished 6th within 40 seconds of the podium.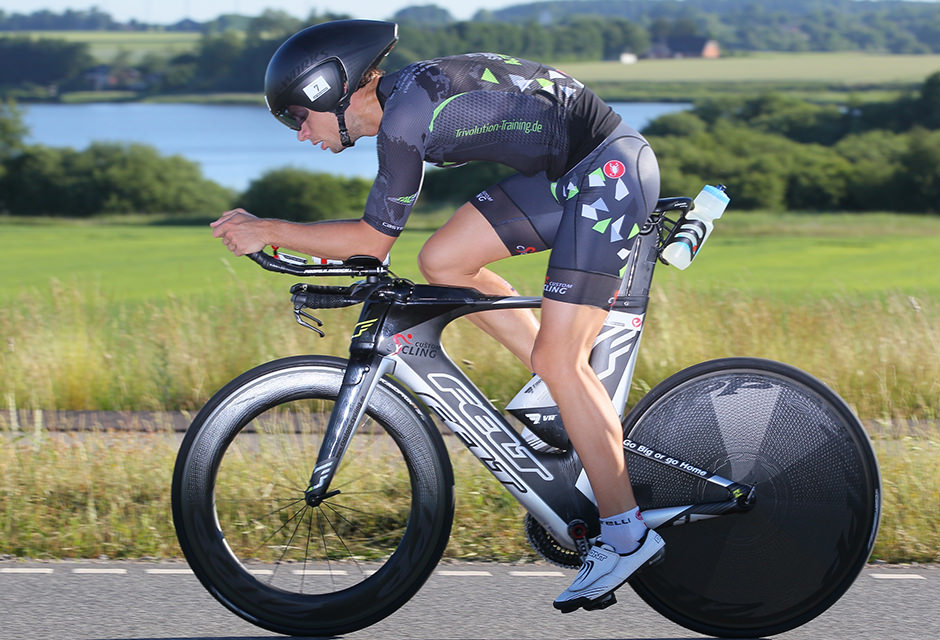 The whole group left for home with a positive feeling and the next objective already in mind: training camp at Mallorca for the final "summer season" preparation.
After a great training on the island it was time for my first long distance triathlon in 2016 at Challenge Denmark in Billund. What can I say?
I had a great day, finished 2nd with a new PB of 8:19 hours and broke the bike course record by almost 11 minutes (4:18h bike split).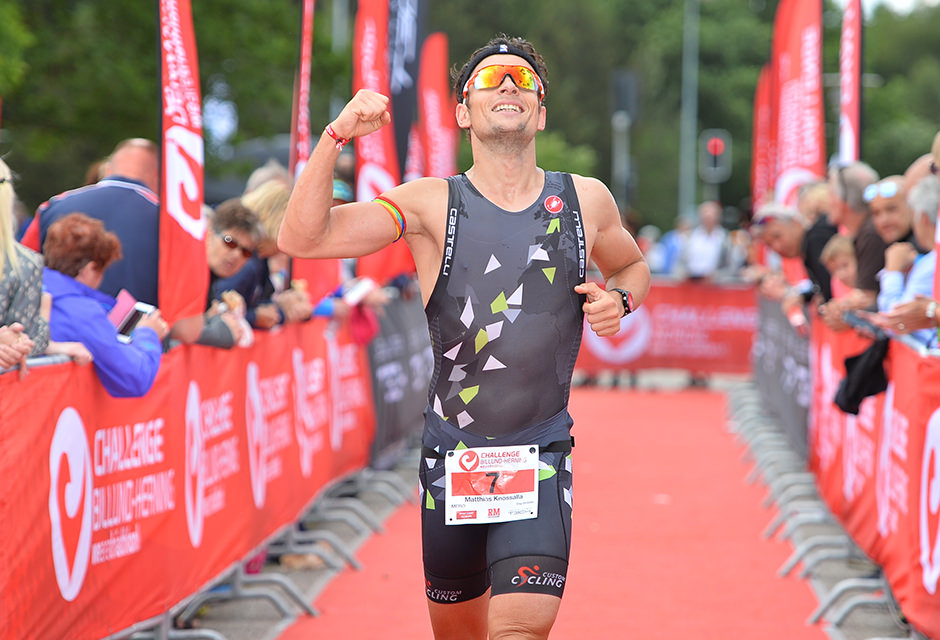 One week later Mitch, Jo and Marc traveled to Denmark to race Ironman 70.3 Kronborg, an "age group only" race and TAC smashed it with Jo gaining the overall win, Mitch finished 4th overall with a 2nd place in his age group and Marc came in 8th with a win of the 18-24 category.
A perfect day for us and a big step towards our next goal: the Ironman 70.3 World Championship in Australia in September.
Follow our journey throughout the year :
Instagram: @trivolution_action_crew
Facebook: trivolutionactioncrew
---