The Gabba changed the way to dress for foul weather
Castelli are renowned for making garments that stand the test of time. But one item they produce has been more than just a game changer. It's caused rival manufactures to sit up and try to keep up, it's changed what many riders now expect from cycle clothing, it's caused a tremor in the cycle clothing world that will surely be felt for a long time to come.
You probably guessed what said item is, the now renowned Gabba.
You know you've produced something special when it has an impact on the culture it was intended for, this may be the mainstream culture, a sub culture or in this case cycling culture.
History has several examples of clothing making an impact on the culture of its time, changing and in some cases challenging how people think a product should look or perform.
Mary Quant can lay claim to being the brains behind the mini skirt, it shook mainstream culture in a way that very few clothes had or have since. It was a rebellious item and still is, even 4 decades on. It screams what youth culture was at all about in the 60's.
Tennis culture had Stan Smith and Adidas, the two redefined what a tennis shoe was, this filtered into the main stream culture with Stan Smith edition shoes being a sought after item off as well as on the caught. The same design sneakers are still being produced today, and the sole pattern is easily recognizable to many sports clothing fans. These are just two examples that show how powerful a well-designed garment can be to the culture it is attached to it.
Cycling isn't a mainstream sport, it's not got the money or television coverage of football or F1, it's still classed as a niche sport. But that doesn't mean that the clothing that is produced doesn't have an impact.
"The Gabba is one item that for its short life has had an impact on cycling culture that is comparable to Oakley's Eyeshades of the 1980's, it's an item that when it hit the pro peloton it caused a stir."
(Dave Everett, cycling reporter and passionate cyclist)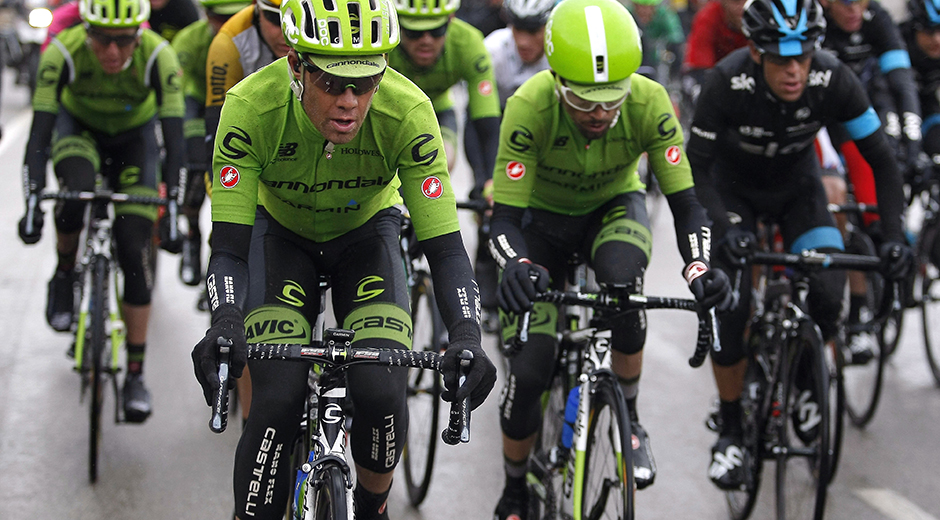 I'm sure like me you've read how great the product is. It's been reviewed in many magazines and on many sites. Highly praised and copied by many manufactures multiple times. These copycat jerseys, the sight of professionals wearing the original Gabba in lieu of their teams edition version, amateurs saving their hard earned cash to own one, as it's now seen as a necessary item in any cyclists clothing arsenal, these are the facts that shows that it's had an impact on the sport in more ways than one. It's an impact that has comparisons to the Oakley Eyeshades, Look clipless pedals or low profile time trial bars.
I've only recently got my mitts on a Gabba, last winter I was able to actually see what all the fuss was about and this is the reason why I write this article. It's a product that at first I thought was for the out and out racing guys, a product that might have had a little too much hype, or you could get the same technical features as by using and layering up different clothing items from the range I already owned. But since using it I've realized the hype is well deserved, I'm glad that I can admit I was wrong t be a little sceptical. The reason why so many people choose and want to own a Gabba is obvious once you have it on your back. Even from that first ride out, back on a grim and damp day in December I could see that it was the game changer.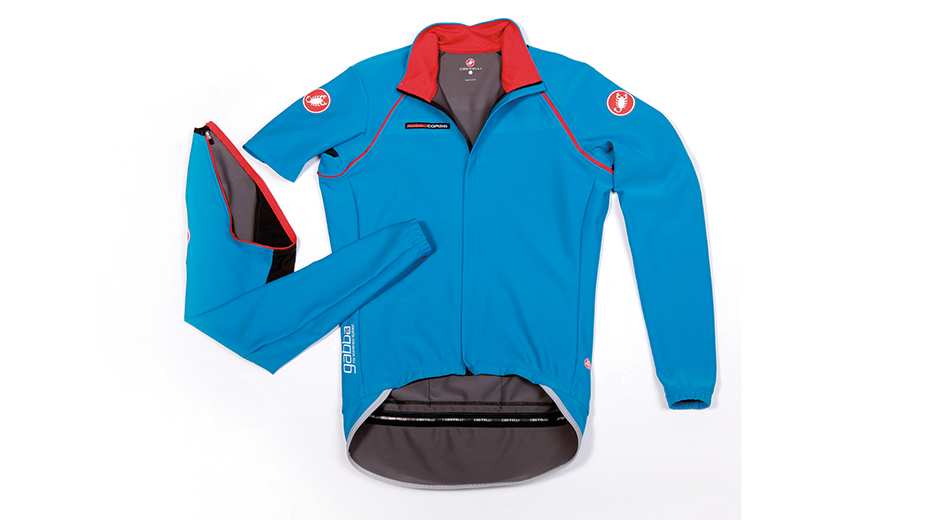 I've been using the Gabba 2 Convertible, it's one item that's since owning has been in and out of my washing machine more times than any other clothing item I own this winter and spring. A constant wear, wash, wear routine has been firmly established now. It's an item that I always look forward to wearing, the days when it's wet and wild outside have a silver lining of knowing that it's "a Gabba day", a phrase that I've noticed is now entering the cycling lexicon. It's this odd little feeling that I've never really had with an item of clothing.
Everything's been said about the Gabba from a technical viewpoint by many people, and many who do it a lot better than me.
It really is a garment that I've come to appreciate and see it's numerous technical and comfort advantages for.
Castelli have achieved something that I feel many people dream of doing in their spheres of expertise. It's changed the mindset of sports clothing designers the approach to how we as cyclists kit up for wet weather and what a product should offer a cyclist. It's an item that I feel will be looked back on in years from now and seen as an example of what the era and the culture of cycling was all about.
It's history, technology and passion wrapped up in one garment.
The Castelli Gabba family:

All details and available colors:
Gabba 2
Fawesome 2 Vest
Gabba 2 Long Sleeve
Gabba 2 Convertibile Jacket
Women's versions:
Gabba W Long Sleeve
Gabba W (available from autumn 2015)

---