1989 TdF Leader Jerseys
For the 1989 edition of the Tour de France, Castelli had the Italian pop painter and sculptor, Mario Schifano, to design the official Tour leader jerseys. Yellow, King of the Mountains, Green, Red and Combination. (There was no white jersey, for best young rider, awarded in the 1989 Tour.)
Mario Schifano did a great job of enhancing and modernizing the look of the jerseys, by incorporating colorful and dynamic graphics into the traditional designs of the official jerseys.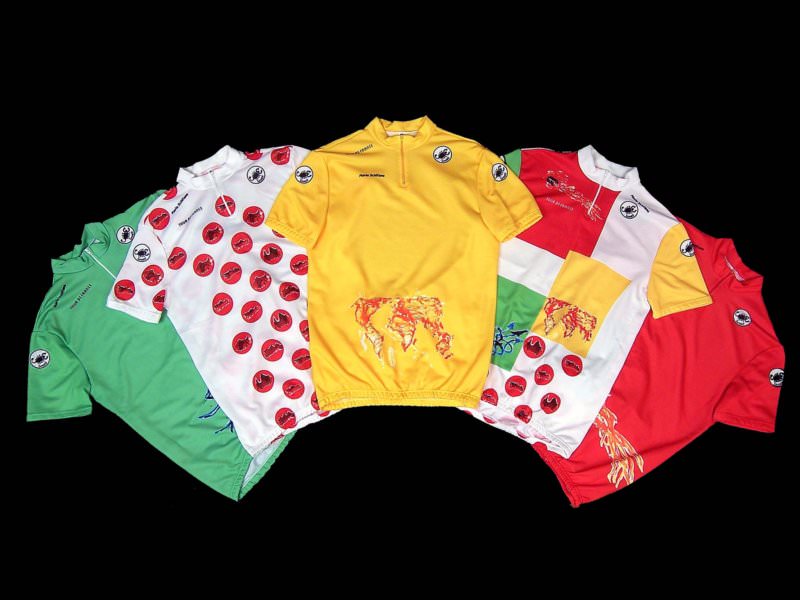 The strength of the PDM team was reflected by not only winning the team classification and having four cyclists in the top ten of the general classification, but also by winning four of the five secondary individual classifications: Sean Kelly won both the points and intermediate sprints classifications, Gert-Jan Theunisse won the mountains classification and Steven Rooks won the combination classification. The young rider classification was won by French Fabrice Philipot from the Toshiba team.
YELLOW – OVERALL CLASSIFICATION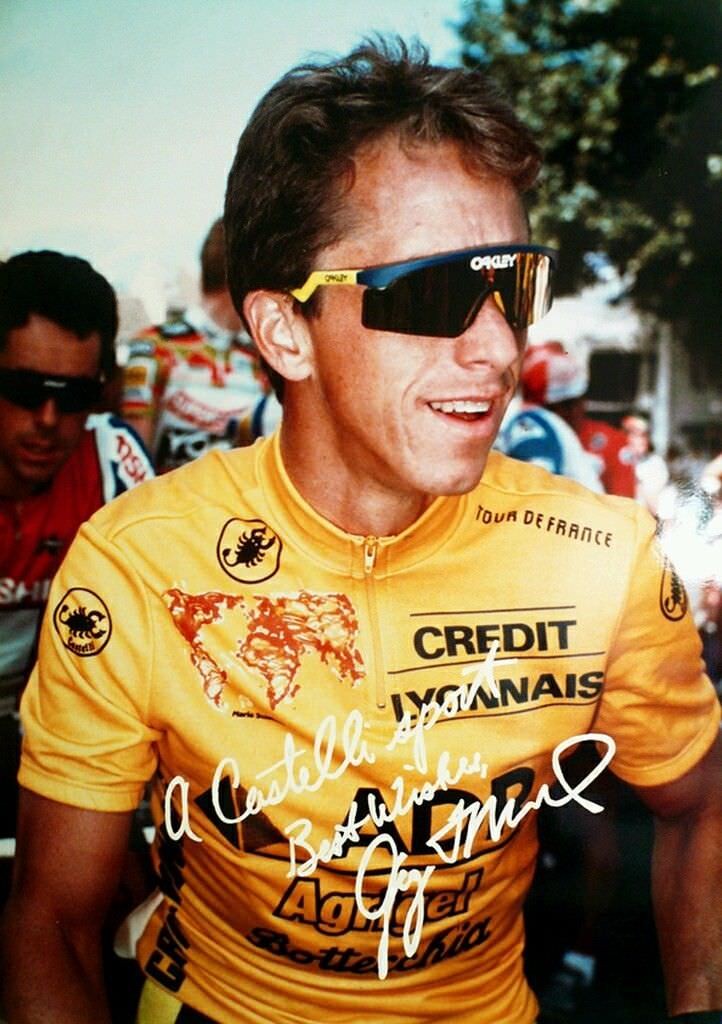 Greg Lemond won the "Maillot Jaune" this year in what many consider the greatest Tour ever, when he beat Laurent Fignon by 8 seconds in the final stage.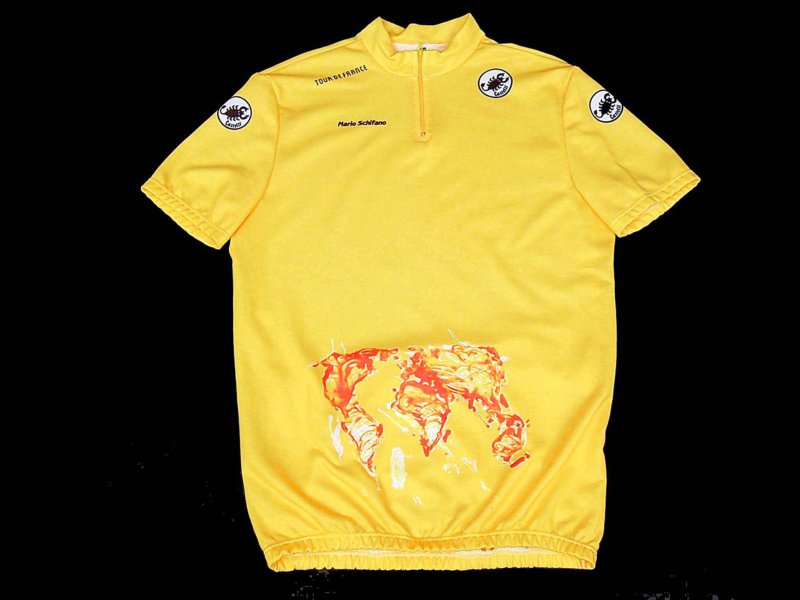 Map of the World
WHITE WITH RED CIRCLES – KING OF THE MOUNTAINS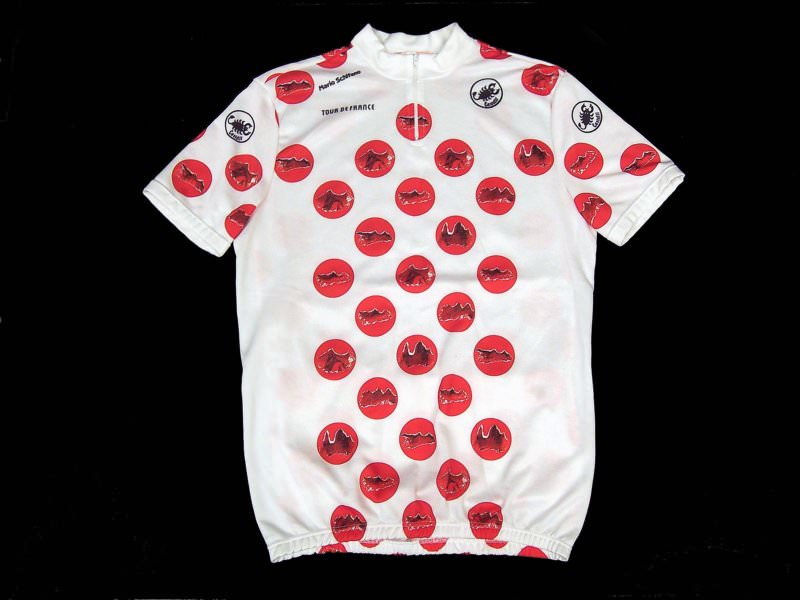 Dutchman Gert Jan Theunisse from the PDM team won this jersey, the "Maillot a Pois," in 1989.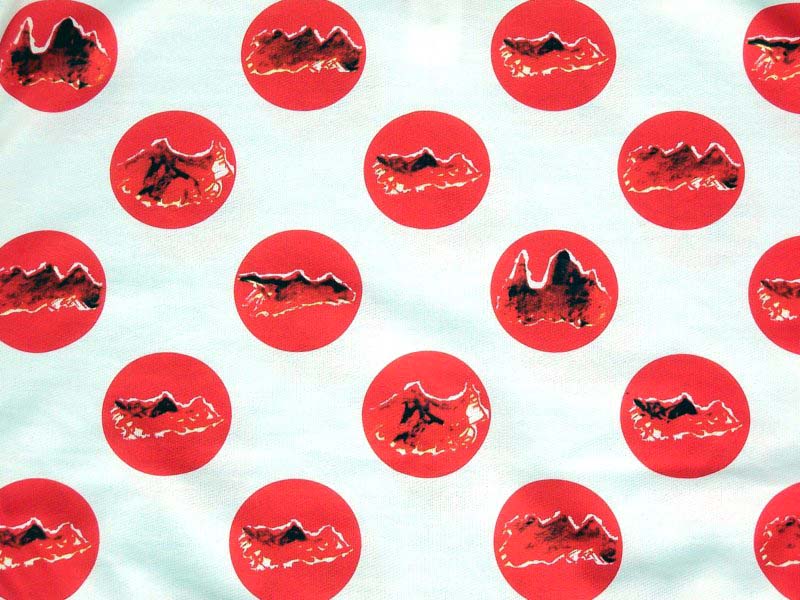 There are four different mountain profiles pictured above – do you know which ones they are?
GREEN – POINTS
Irishman Sean Kelly, the great sprinter and classics rider, won the "Maillot Vert" jersey this year – one of five Green jerseys he won during his career.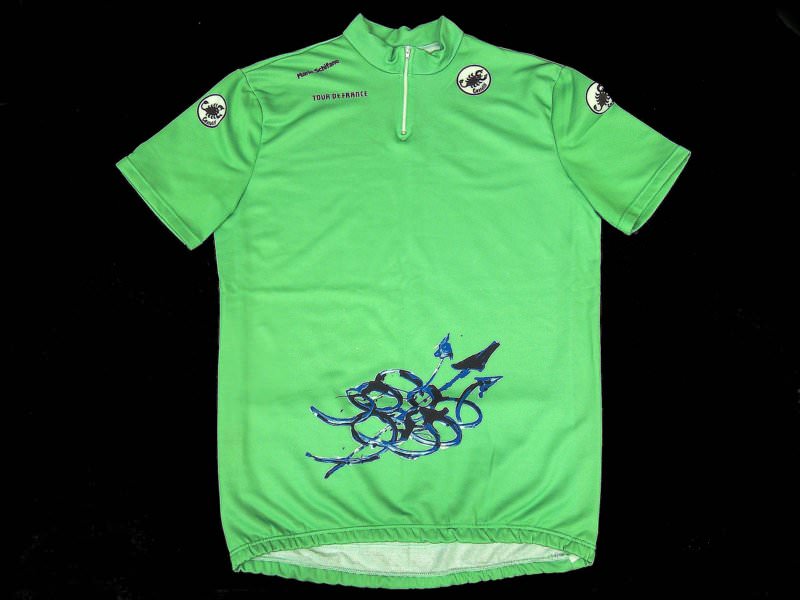 RED – INTERMEDIATE SPRINTS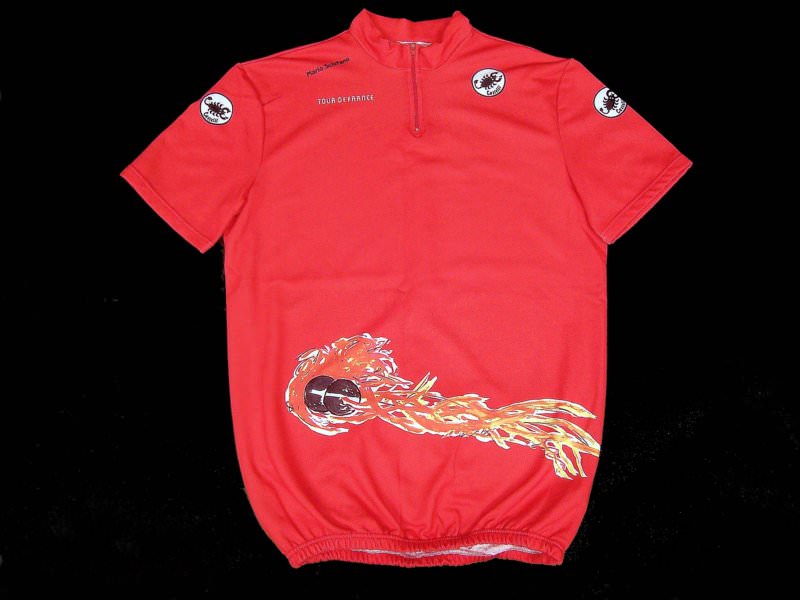 Apart from the Green sprinters Points jersey,  Sean Kelly also won the "Maillot Rouge" in 1989. This was the last year in which the Red jersey was awarded.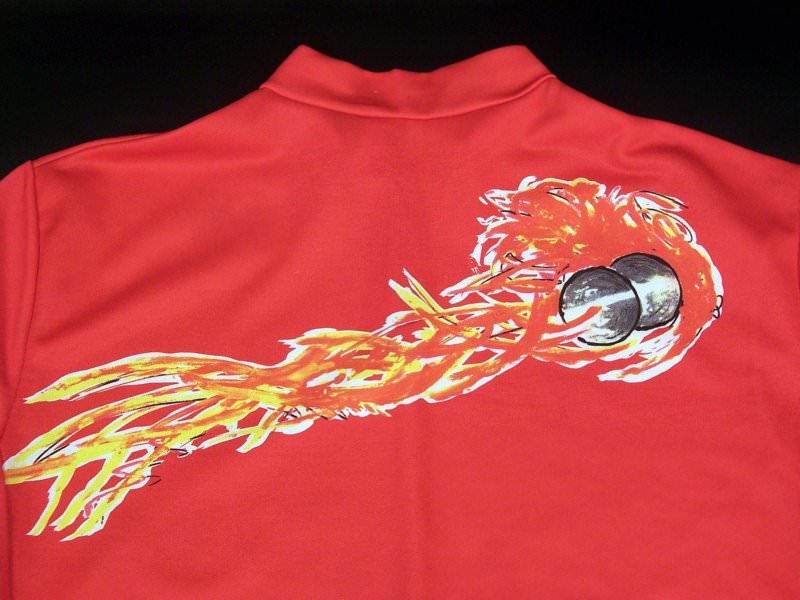 COMBINATION – BEST COMBINED SCORE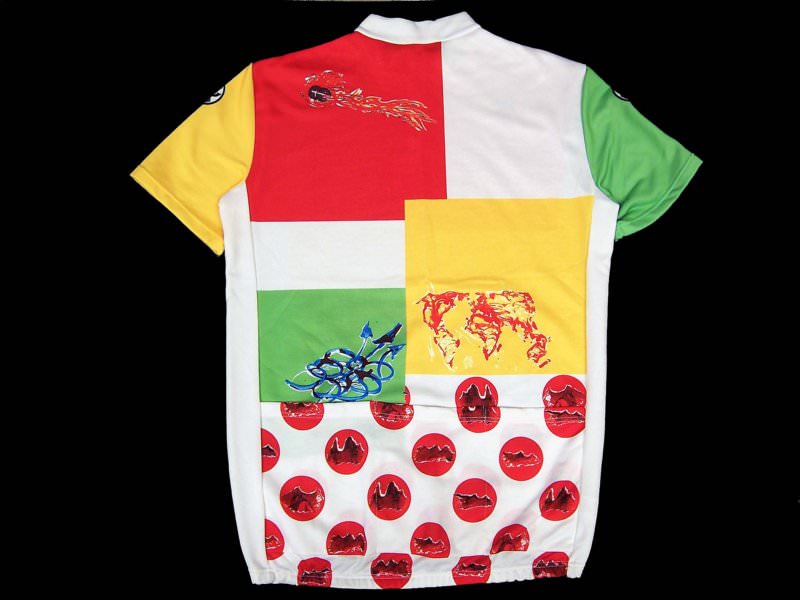 In 1968 the combination classification was introduced in the Tour de France, although at that time it was awarded with a white jersey. The jersey was awarded to the cyclists that did best in all other three classifications: the GC, Points classification, and KOM. ù
1989 was also the last year for this jersey. Together with the red jersey, it was eliminated as part of a simplification plan instituted by the Societe de Tour de France.
Photo: Castelli, Ray Dobbins.
---