The UCI World Tour's Best Dressed Team
The team's signature argyle pattern takes a more prominent position on the jersey, as does the name of the 2016 naming sponsor, Cannondale. This Castelli-designed jersey brings together the Argyle Armada motif of Slipstream Sports with the strong green corporate colors of Cannondale to provide greater visibility in the group or from the helicopter, but with black shorts to keep the look classic.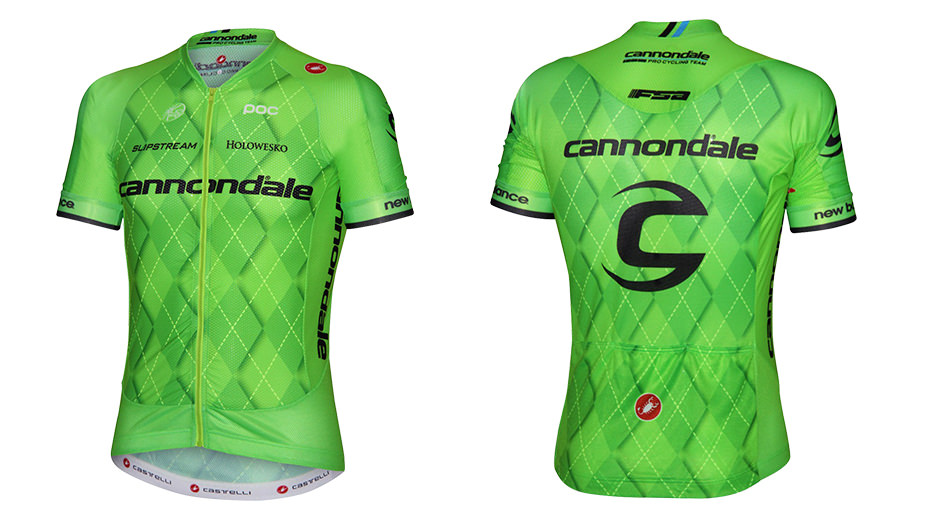 AN ONGOING SEARCH FOR INNOVATION AND PERFORMANCE
Castelli has spent the last year making numerous improvements to the pro team clothing, based both on rider feedback and on ideas from Castelli's internal innovation team. There are a total of 24 improvements to the race clothing and nine all-new models, each designed to help the Cannondale riders go faster and stay more comfortable in all weather conditions.
Rider feedback and wind tunnel testing have led to a notable update to the Aero Race jersey, which gains an additional 2 watts in aero savings while becoming more breathable and better fitting. Those changes are also carried over to the Sanremo Speedsuit, and the lightweight Climber's jersey now provides the same aero savings as last year's Aero Race jersey.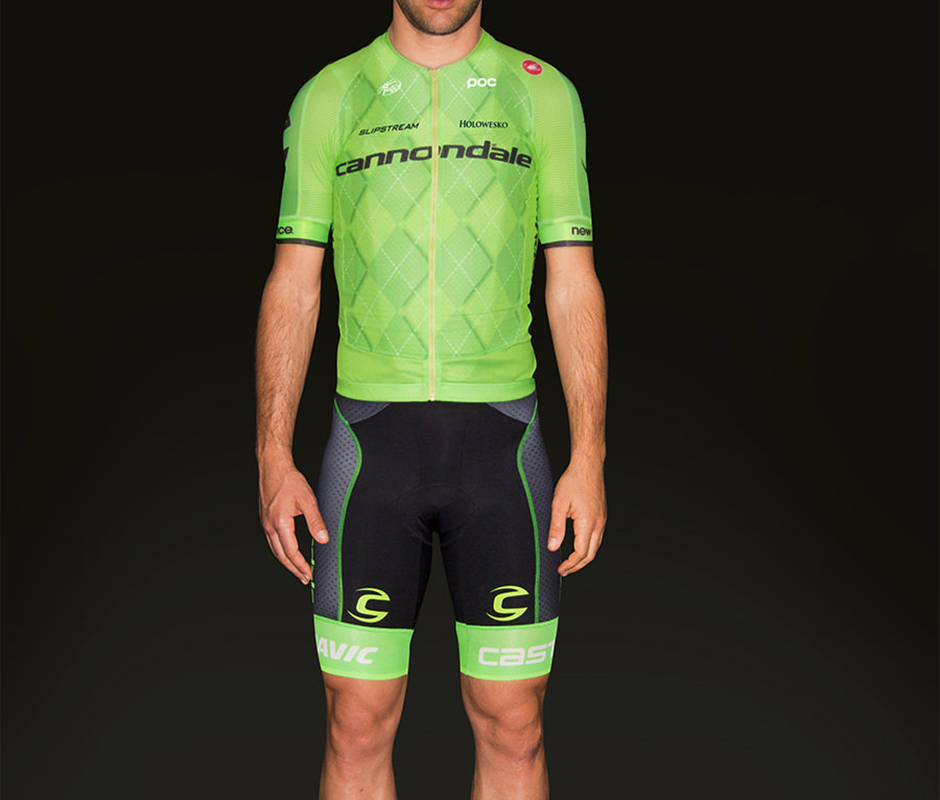 Castelli will provide more details throughout the season regarding significant updates to everything from rainwear to cold-weather race clothing to gloves and base layers.

 "In the past few years we've introduced major changes to the way pro cyclists dress: truly aero jerseys, the Gabba, flat leg grippers, boundary-layer-control skinsuits, the Sanremo road racing speedsuit, aero rain jackets, water-repellent leg and arm warmers, and the list goes on. Clothing has changed completely in just the nine years since I stopped racing," says Andrea Peron, Castelli's race performance director. 

"For 2016 we don't have a revolutionary new type of product, but we have numerous refinements to make the Cannondale team clothing more aerodynamic, lighter weight and more comfortable in every condition," explained Andrea.
"Our work with the Cannondale team truly does drive innovation through all our products."
Castelli brand manager Steve Smith adds, "In addition to the wind tunnel testing and all the rider feedback we've collected over the last year, we've spent a lot of time riding the development samples. We're bringing the benefits to our pro riders, but we're also bringing the changes to the Castelli collection and the Servizio Corse custom team wear. Our work with the Cannondale team truly does drive innovation through all our products."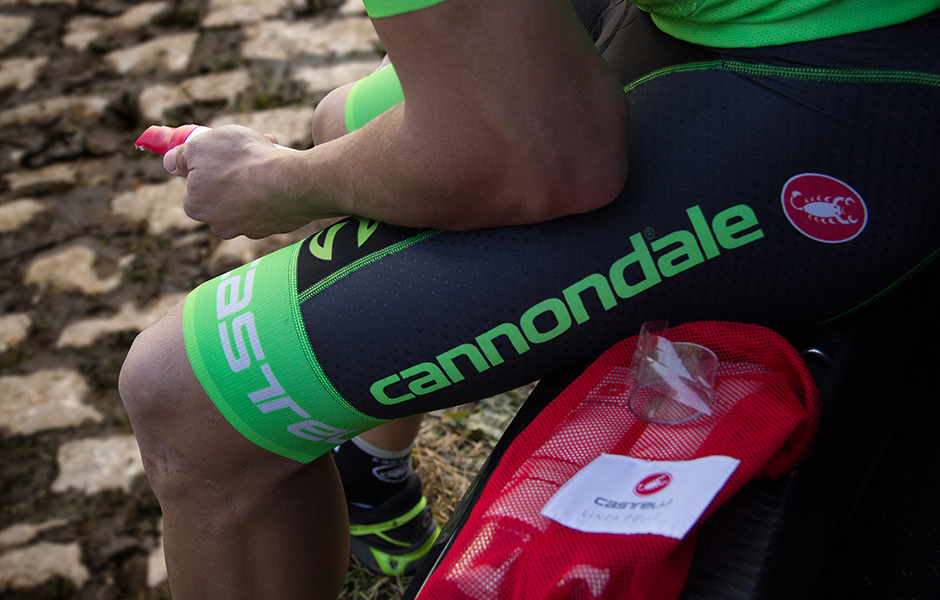 The Cannondale Pro Cycling Team will also be using Castelli off-bike clothing, Castelli Race Bags, and Castelli Linea Pelle skin care products.
---