The Gabba – The professional's foul-weather friend
Story by Andy McGrath | rouleur.cc
We visit the Castelli factory in late November – well, it'd be remiss to gab about the Gabba at the height of summer. If you're wondering how a rainwear revolution could happen in sunny Italy, abandon all weather stereotypes ye who enter their home town, Fonzaso. The Dolomites rear up and the temperature drops as we drive through the north-eastern Italian countryside, past wood stacks and through early morning mist. Apparently, this place gets twice as much rain as London.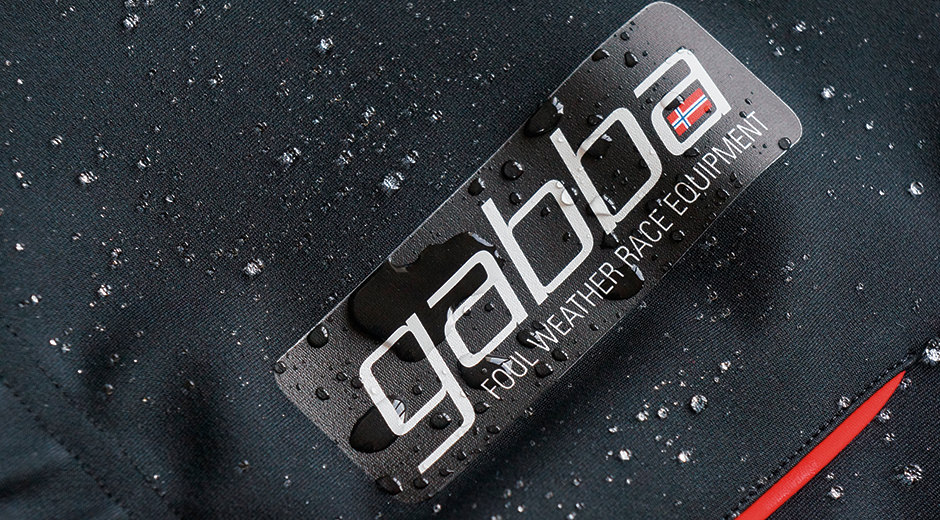 We meet Castelli brand manager Steve Smith and Race Performance Director, Andrea Peron, who takes us for a morning espresso (well, this is Italy). We stroll down the main artery, which is dominated by a big glass window, looking out over a floor of 40 sewing machines and their attendant stitchers, busy working on samples for the summer 2016 line.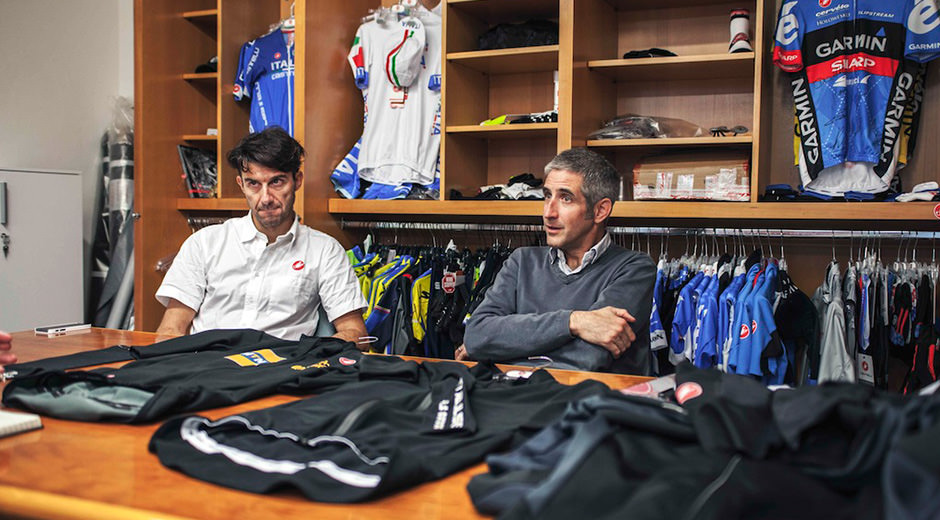 Notice a common denominator? They're all from cruddy-weather countries. "We spent the first 45 minutes talking about traditional rain jackets, incremental improvements on the Pocket Liner," Smith says. "We'd actually already made a first-round sample of it. Gabriel Rasch disappeared up to his room and came back down, talking about fit… Gabriel is quiet, we'd gone through eight months on the team and never gotten much past 'hello'. "I'll never forget it," he says, laughing.
Let's start from the beginning: In August 2009, they held a long-anticipated focus group for cold- and-wet weather clothing at the Brixia Tour, when they "finally got the right group" together: Norwegian Gabriel Rasch, Marcel Wyss from Switzerland, Belgian Serge Pauwels, Britons Jeremy Hunt, Dan Lloyd, Roger Hammond, and Irishman Phillip Deignan.



"He pulls this thing out, it's his hacked-up Pocket Liner Jacket. He's taken this almost coarse twine – it's not sewing thread – and stitched to take some length from the shoulder with a needle. It was a total hack job." Rasch took out his old gilet from Crédit Agricole with blacked-out logo – green, plastic, fully waterproof but not breathable – and explained it was what he wore if it was raining but not particularly cold in order to avoid overheating. This was the seed of the Gabba.
"Let's just hope it rains on the way to Ghent tomorrow."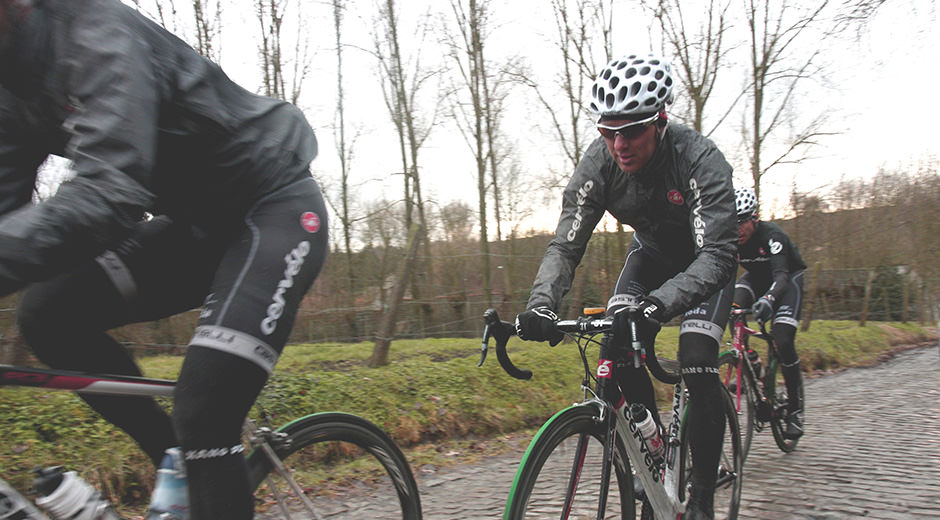 Six months after Rasch's rough idea, the Gabba was given to the Cervélo team before the 2010 Omloop Het Nieuwsblad. "I was surprised they got so excited about this kind of weird piece," Smith says. "I gave one to Heinrich Haussler and, my favourite line ever, he turns and says 'Let's just hope it rains on the way to Ghent tomorrow. Because we're gonna go on the front and drill it.' I'd never heard a rider says 'let's hope it rains' before, it was awesome."



As Castelli joined up with Garmin-Cervélo in 2011 and the long-sleeve Gabba followed, word was spreading round the bunch. Rival riders soon began asking for them. At first, Castelli refused: it was a competitive advantage for the American team only. Nevertheless, they started to be seen on other riders, whether training, on start lines or in the thick of the action. They'd buy Gabbas and use marker pens to crudely black out the Castelli logo on the chest.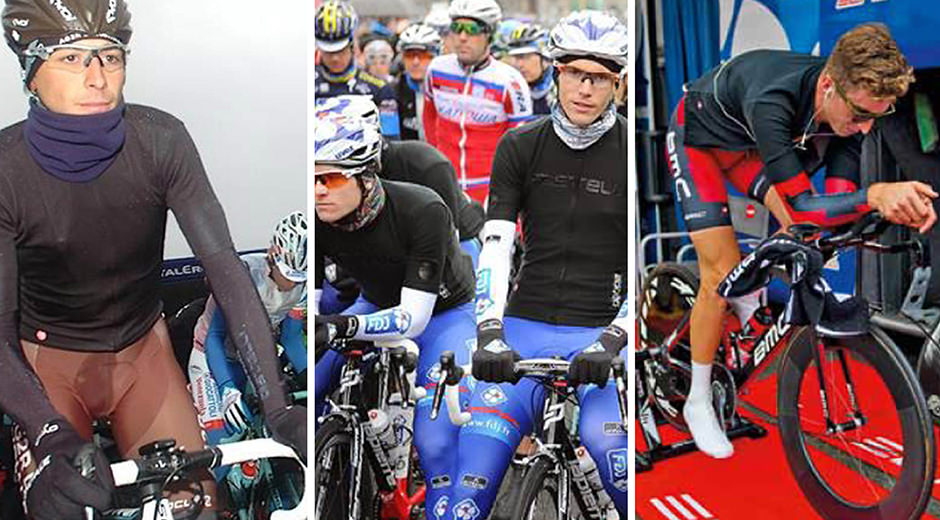 "Wiggins? Ridden it. Classics king Cancellara? Yeah. Thomas Voeckler even bought Gabbas personally for the entire Europcar team at shop price."
Most of the bunch has now worn one. "Throw out a name," Smith says. Wiggins? Ridden it. Classics king Cancellara? Thomas Voeckler even bought Gabbas personally for the entire Europcar team at shop price. After the worlds we had an offer from BMC for 50 pieces.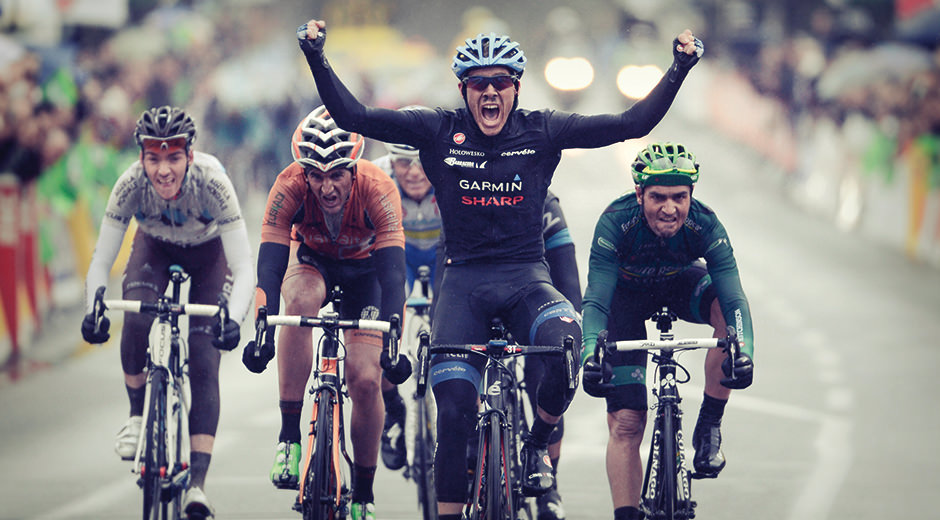 A respectful Italian gentleman, Peron is uncomfortable with the wheeler-dealer role he had unwittingly stumbled into. We have always been clear to riders or team: this product works but you guys have to respect the team's contract. In his role as race performance director, Peron acts as a liaison, taking rider feedback from the Castelli equipped Cannondale Pro Cycling Team, educating them about products (the average pro receives 60-plus different items and a couple of thousand products a year in total) and looking for possible future innovation.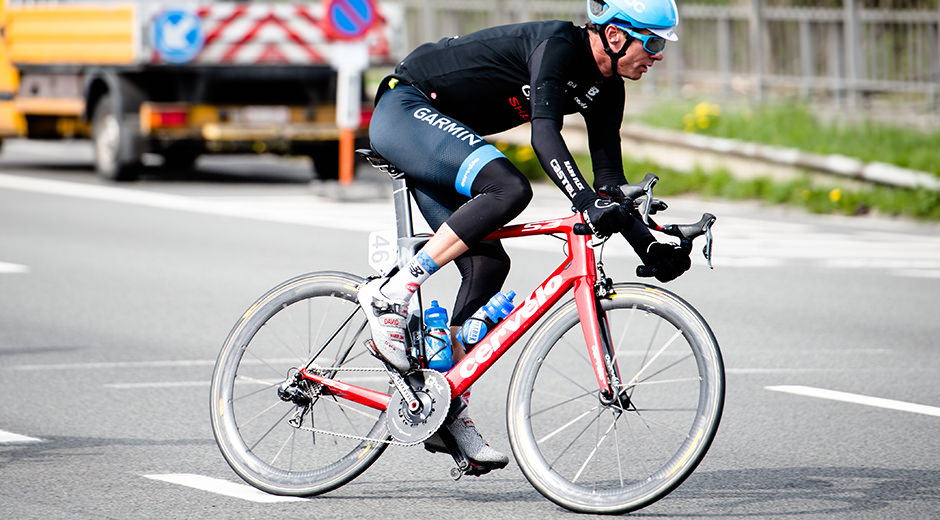 He reckons one in 20 of the pro riders are truly constructive with their comments. Rasch, Roger Hammond and David Millar, with whom Castelli developed the Bodypaint Speedsuit, are identified as riders who went far beyond basic explanations.

"March, 2013: the day that everything changed."


"Seventeenth of March, 2013: the day that everything changed," Steve Smith says. As Milan-Sanremo was hit by freak snowfalls and freezing conditions, there was no more hiding the fact most of the bunch was wearing Gabbas and no clearer evidence of its quality. Even eventual winner Gerald Ciolek kept his on until the finale. "Till then, the pros were using the Gabbas but they'd take the stuff off before it really came on TV, the finale… It hadn't really caught the public imagination until then that there was basically an entire peloton in Gabbas," Smith says.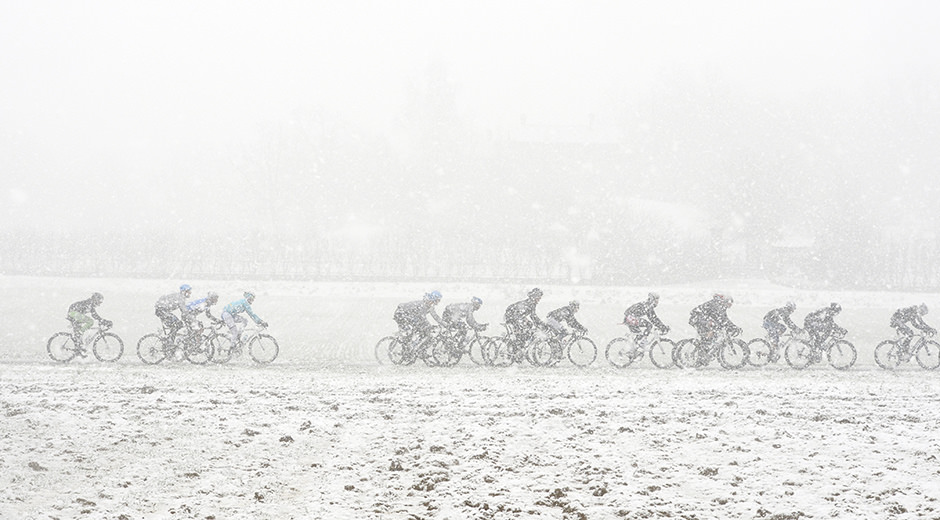 Having a large portion of the WorldTour bunch in Gabbas was a coup for Castelli, but a sore spot for their apparel rivals. Whereas Nalini and Santini used to be the big daddies of cycling clothing in the '90s, there are now 16 different suppliers for the 17 WorldTour teams, all providing similar products, all adamant that theirs is the best and, most importantly, that contracted riders must wear their kit. The Gabba monopoly made a mockery of their marketing, and the top's popularity continues to ruffle feathers into 2015.



The Gabba is arguably the best-known rain jacket, but Castelli's rivals rapidly attempted to catch up with their own versions or copies.


"It's not a good thing that they tried to imitate the Gabba."
"It's not a good thing that they tried to imitate the Gabba, but nobody could make exactly the same one," Peron says. "There was one WorldTour rider who pulled up a competitor's Gabba imitation and said 'look, it's not exactly the same Gabba.' It was just silicon inside – totally unbreathable," he adds, laughing.
Surely it costs a lot of money to devote so much time, research and energy as Castelli do? "In these pieces, budget doesn't come into it," Smith says. "Last summer, we'd been in the wind tunnel a couple of days, but we didn't quite get everything done. I said 'Dario [Cremonese, Castelli vice-president], is it all right if we spend another day and that money?' He said 'Of course it is, this is who we are, this is what we have to do'…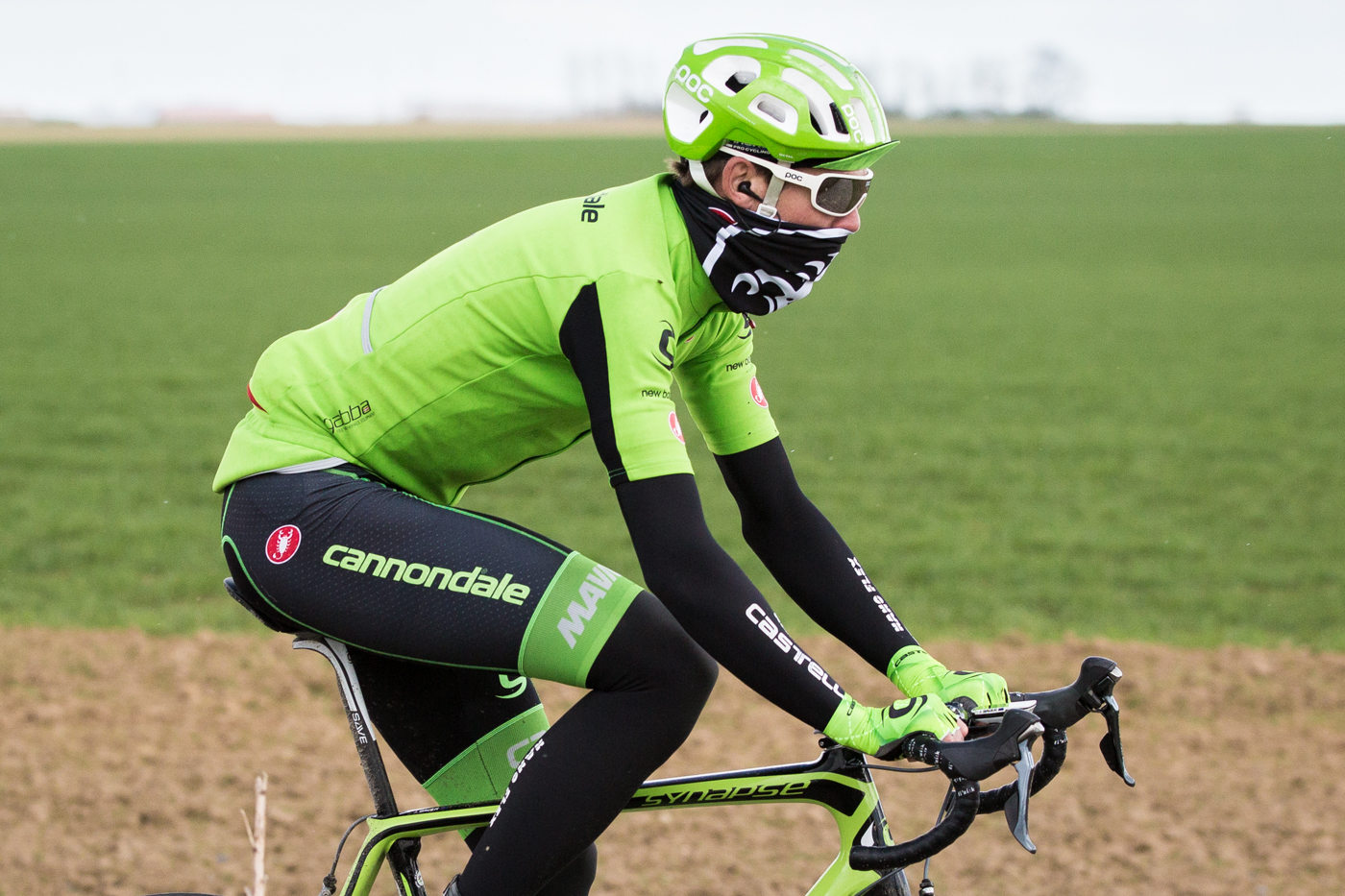 Read the full article,  Rouleur.cc
For all details of the Gabba product family, check the Castelli website
---