Castelli Idro Jacket – Ready for anything
Castelli and W.L. Gore and Associates announce a new product technology that brings unprecedented levels of durable rain protection in the lightest and most compact Gore-Tex® jacket ever — it all folds down to fill just half a pocket.
The Gore-Tex® Active technology with a new permanent beading surface is an innovative fabric construction that eliminates the textile on the outer face of the fabric, resulting in a 2 layer fabric that is lighter weight and doesn't absorb moisture on the outer face. Water rolls off, you stay drier, and it all packs away in sizes that were impossible until now.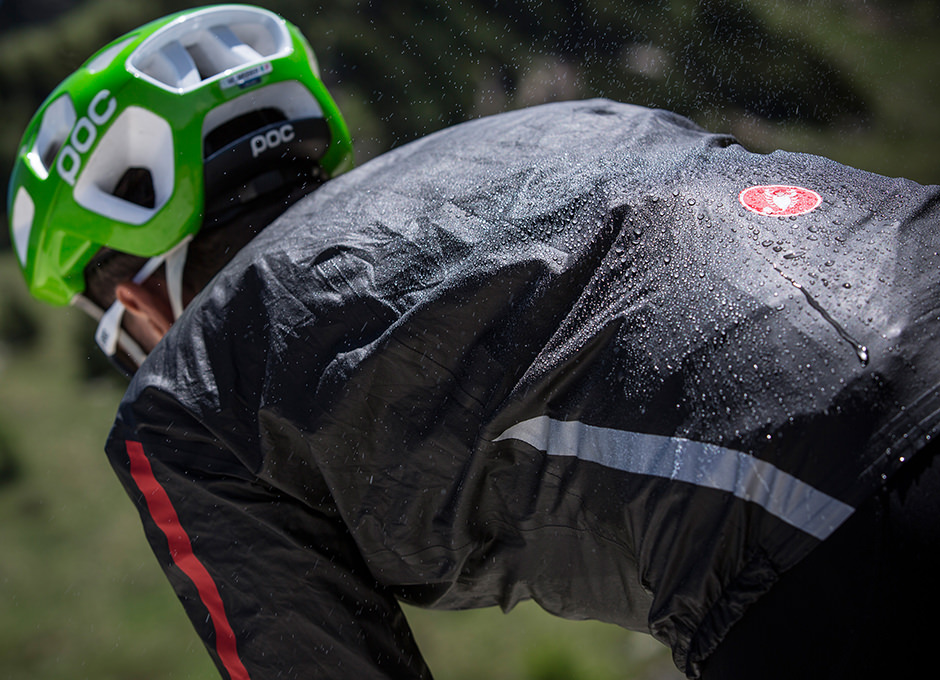 Castelli's take on this new technology is of course made for the cyclist seeking maximum performance. Now you don't have to choose between a small jacket or a protective one to carry with you. The anatomic fit which is optimized for a performance riding position will prevent the jacket from billowing and slowing you down.
"We've designed this jacket with an emphasis on light weight and minimum bulk, so it has a minimalist construction as well."
Functional details like the easy-sliding waterproof YKK® Vislon® zipper, elastic bindings on the cuffs and hem keep the jacket in place, and a zipped opening on back to access your jersey pockets and extra ventilation. Reflective elements on the jacket help keep you visible in low-light conditions.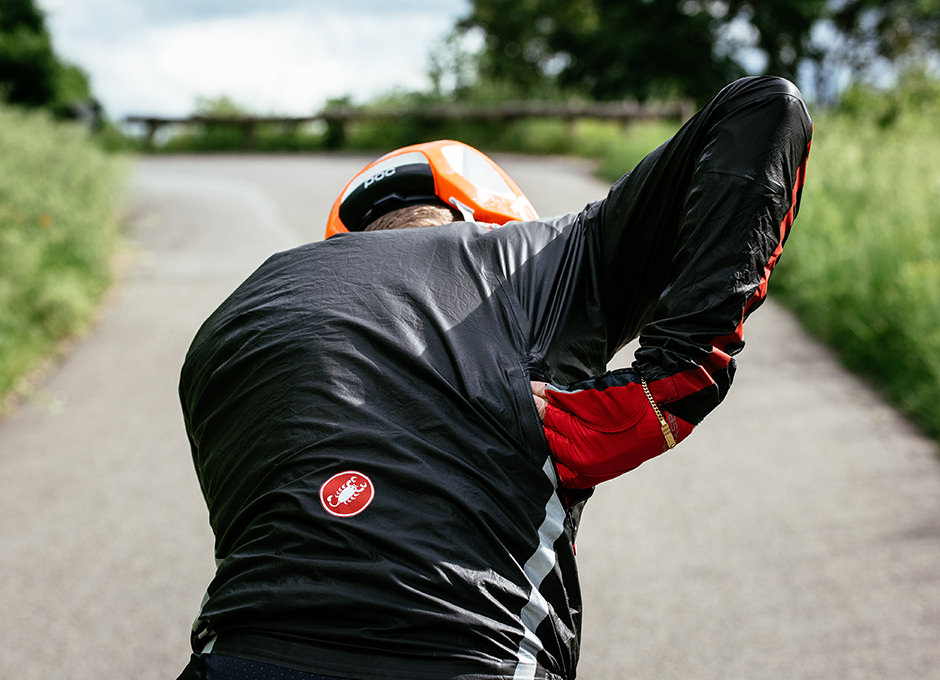 Even with fully taped seams, the Idro Jacket weighs a mere 123 grams (size Large) and folds down to fit in half a jersey pocket, so you'll never have an excuse for leaving it behind. When the rain starts you have full Gore-Tex® "Guaranteed to Keep You Dry" protection.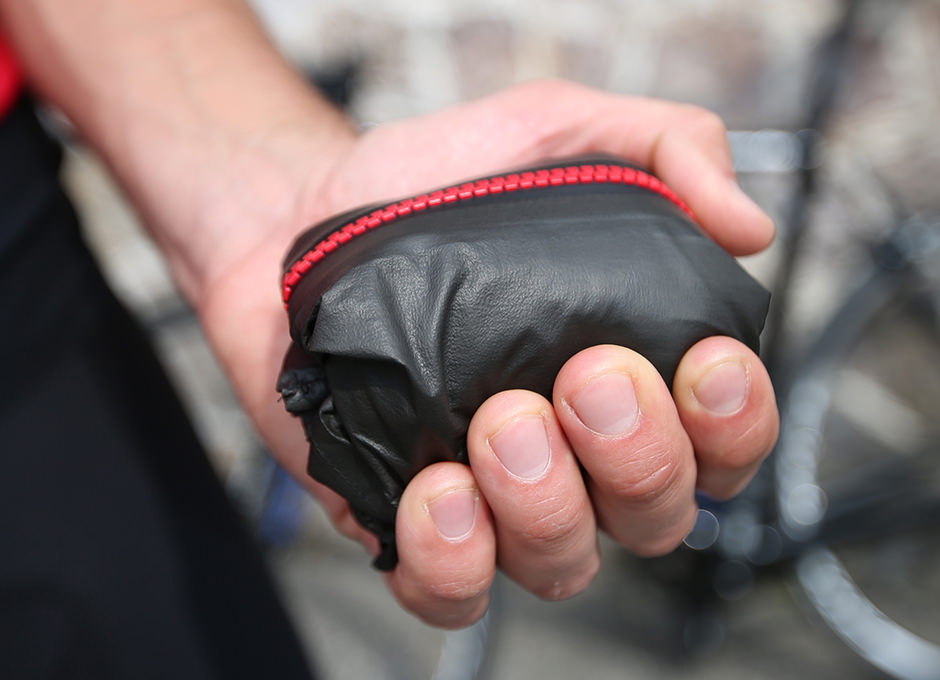 "We've designed this jacket with an emphasis on light weight and minimum bulk, so it has a minimalist construction as well." said Castelli Brand Manager Steve Smith. "The Idro Jacket is aimed at professional athletes, the Gran Fondo rider or the big mountain rider who will encounter the sudden storm in the mountains and demands maximum protection."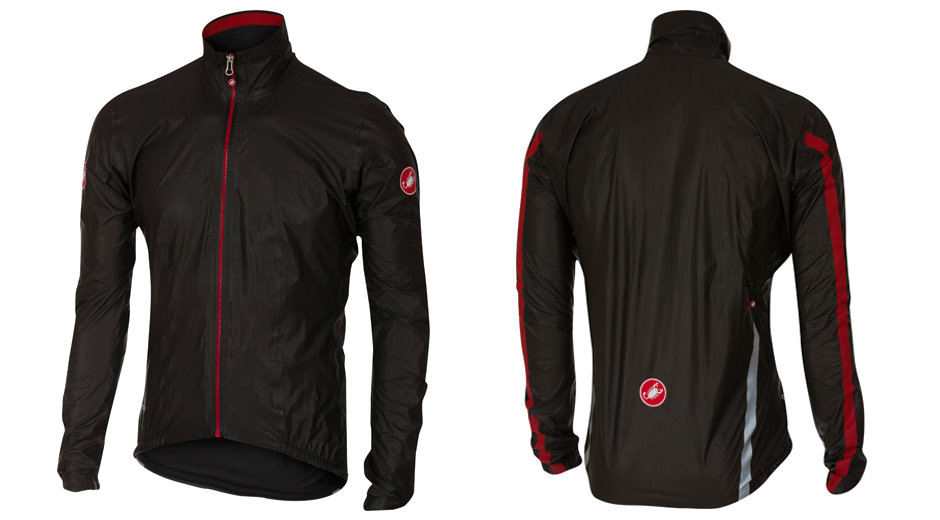 The Idro jacket is available in Castelli stores.
MSRP € 269,95
---