Castelli highlights at Eurobike 2015
Want to find out about the new amazing gear from Castelli?
Here's a rundown by Chris Selden of PEZcyclingnews.com with product news and scenes from the Eurobike show last week, the global cycling industry's biggest trade show.
Castelli have been the masters of wet weather gear for a number of years now with the renowned Gabba jersey and for 2016 they have added a new Gabba model for milder days, the Perfetto Light Short Sleeve. With better breathability, lighter and more easily packable into a jersey pocket when removed but still having great weather protection this is one jersey that is certainly going to be a big hit amongst pros and amateurs alike.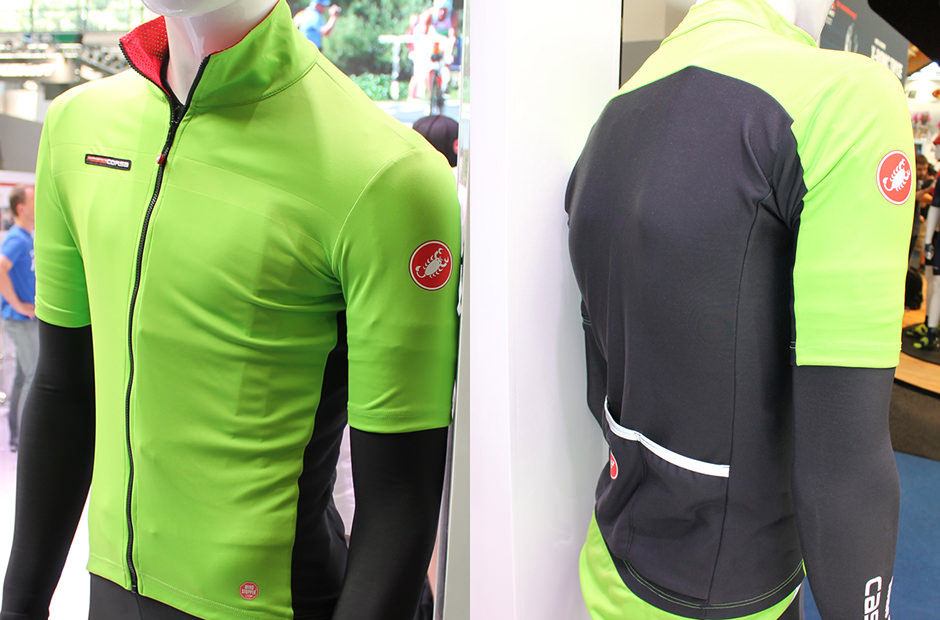 Still on the bad weather theme Castelli have introduced a very classy new jacket, the Tempesta Race Jacket. Cut in a similar style to the Gabba this jacket sits very close to the skin and is much more aerodynamic than a standard rainjacket and has been successfully used by the guys at MTN-Qhubeka and Cannondale-Garmin this season.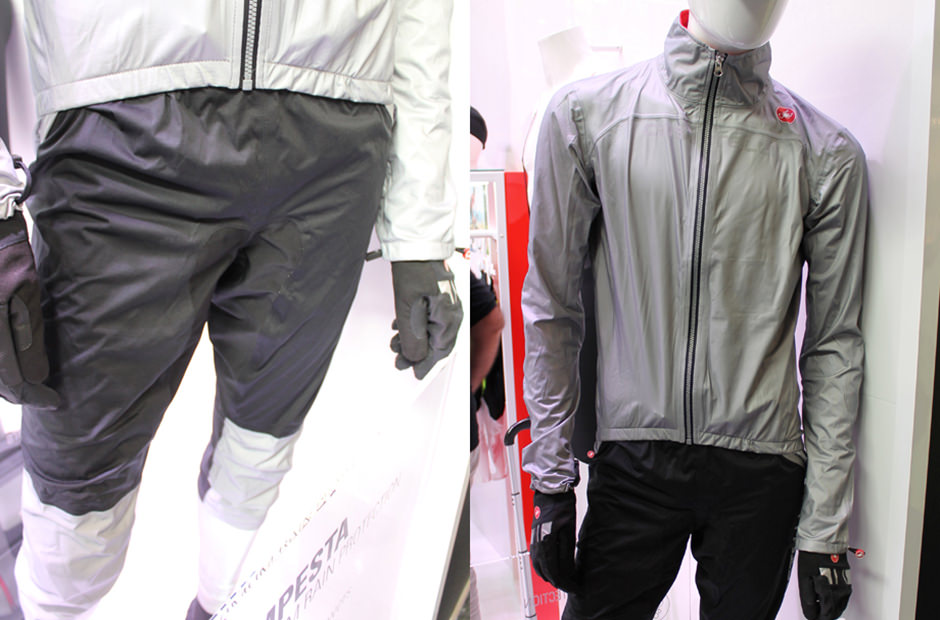 Combined with the Tempesta jacket are some overshorts which are a totally new concept in cycling. Similar to overpants used in motorcycle circles these are designed to go over the top of your bibshorts and are easily removed (whilst riding) with some side attachments when the weather gets warm or for the final part of the race when you want to be as light as possible. Not 100% in production yet these shorts have also been extensively tested by the pros and will be launched very soon.
Also on display at Castelli was their ever increasing range of bags that included a superb wet bag and their versatile backpack that the Pez himself tested at the Giro this year.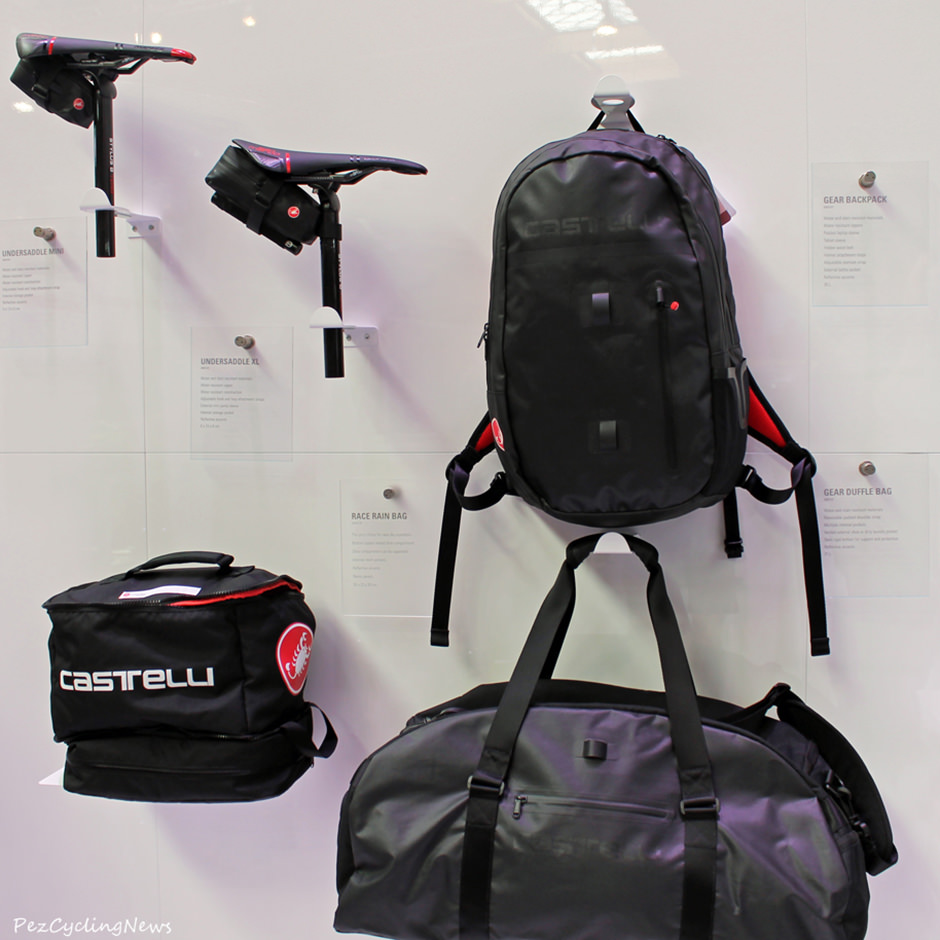 New for me though was their saddle bags with two models available, the Undersaddle Mini and the Undersaddle XL.
The Undersaddle XL pictured here is perfect for riders who use tubulars as a full tubular plus a couple of gas cartridges fits in the bag and there is even an exterior spot for your minipump too. Attached to the bike by two simple, non-stick velcro straps that stick only to the velcro and not to other materials this is one saddle bag that is simple, yet effective with a large capacity but still with a narrow footprint to not interfere with your legs when pedalling.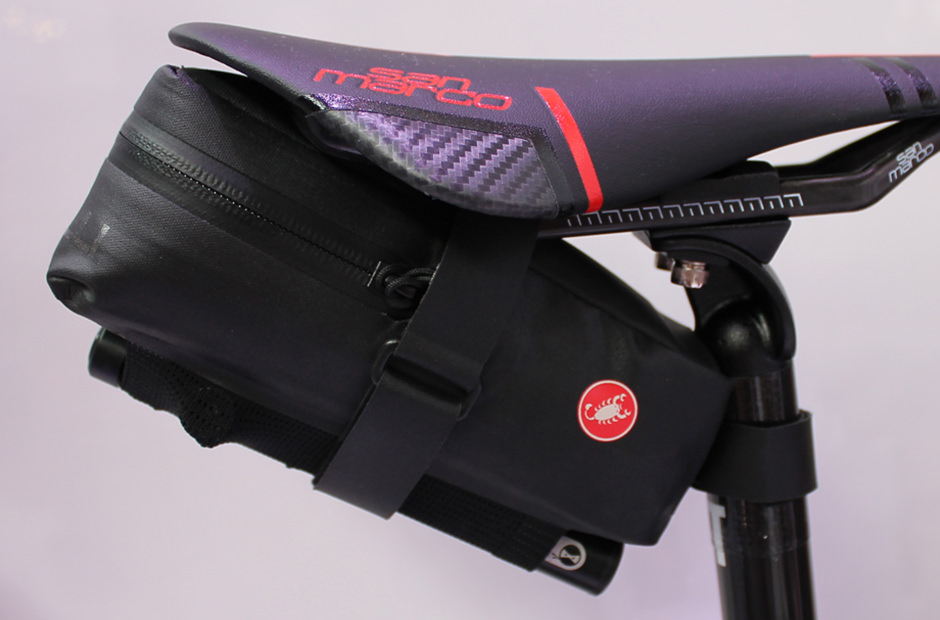 Finally at Castelli amongst the other new gear on display I couldn't resist checking out David Millar's new line of clothing the Chpt./// The whole collection is based on existing Castelli designs but with a completely different twist.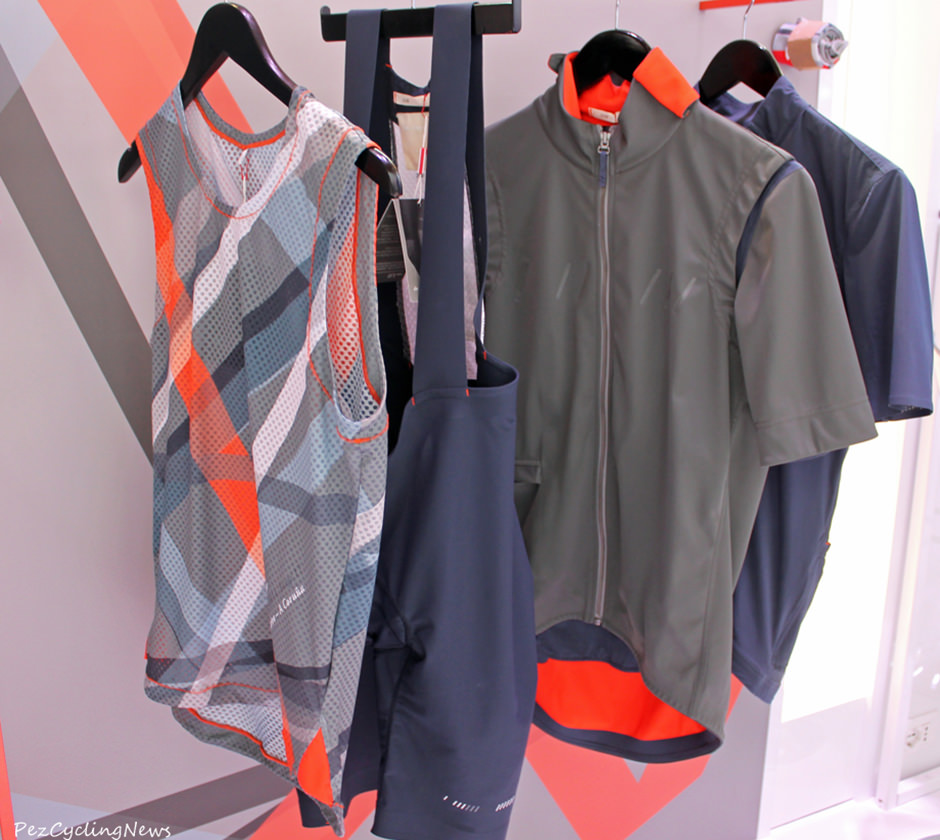 Millar created the collection with the Castelli designers to have a clothing range that is in line with his riding now. He doesn't race anymore but he still wanted the highest tech available and wasn't willing to sacrifice style for speed. With no garish colors or big logos, the Chpt./// collection is a high end collection of performance bike wear that is more like a custom suit in the style of bespoke tailoring and elegance.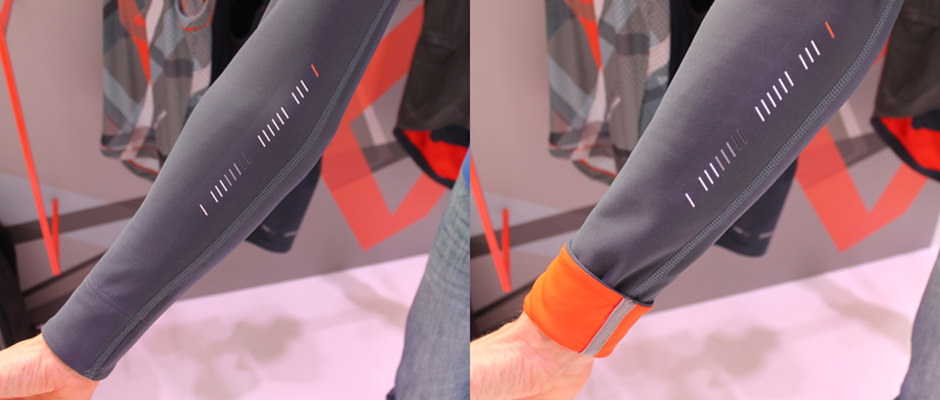 Each piece of the collection seems to have neat little touches like the arm warmers for example here that have a built in reflective piece at the wrists that normally wouldn't be on display but if you were out riding in darker conditions simply fold back the warmer to expose the highly reflective part for greater safety. For more on Chpt./// check out Castelli's blog and for more on the whole Castelli range go to Castelli-Cycling.com
Text and all images: www.pezcyclingnews.com
All Tempesta pieces, race bags and the launch edition of Chpt./// are available in stores or online. The Perfetto Light Short Sleeve will hit the store shelves during spring 2016.
---