CASTELLI AND MARATONA UNVEILS 2016 RACE KIT
This is the Maratona dles Dolomites – Enel, the queen of all granfondos. It's grueling, breathtaking, beautiful, fun, overwhelming and unforgettable. The Maratona is a celebration of cycling, the landscape of the Dolomites and the area's unique culture.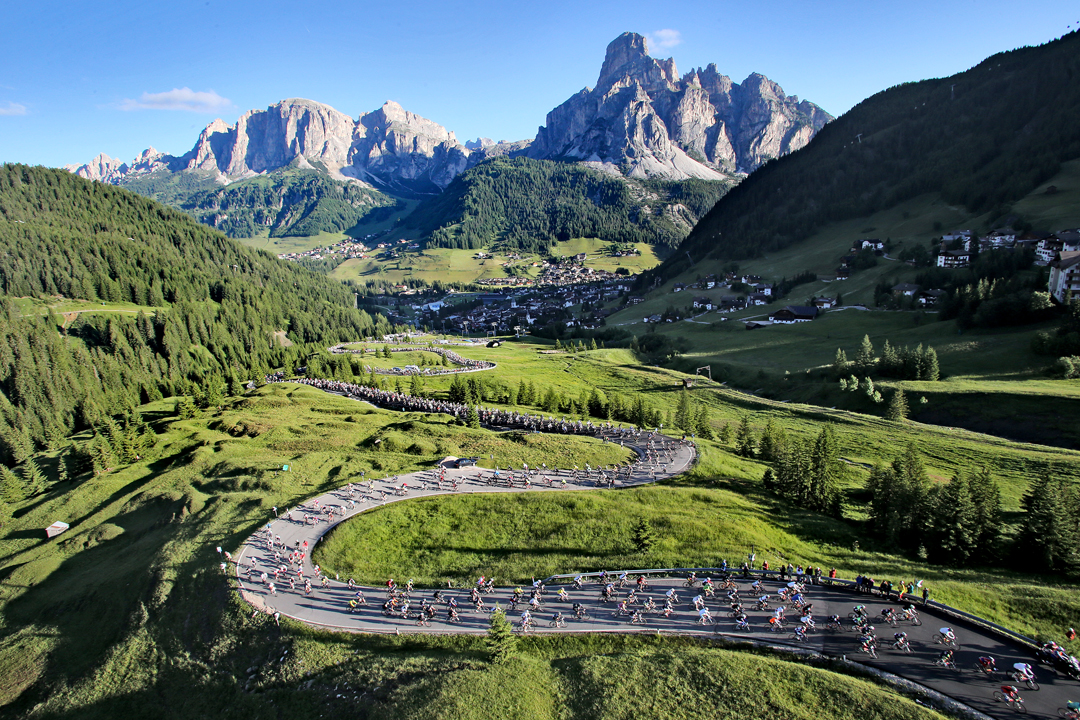 MARATONA 2016 EDITION JERSEY
Castelli's close relationship with its pro riders is no secret, and the products they inspire continue to pour out of the Castelli factory. The Maratona 2016 Edition Race Jersey answers the pro-riders' requests for a super-lightweight, highly breathable jersey for the mountain stages of the Giro d'Italia and the Tour de France.
The men's and women's jersey are made from 3D mesh fabric on the front and shoulders to keep the jersey aero, light and dry, and the waist band to keep the 3 rear and zippered key pocket in place. The 3D nature of the fabric means that most of it never touches your skin, so it never clings or absorbs water. Pour a bottle over your head to cool down, and moments later the jersey is back at race weight.
While the jersey was originally made for big climbs and hot weather, the pro-riders showed Castelli that it's the ideal jersey for most conditions because of its very wide temperature range and aero advantage. It's cut to hug the torso and eliminate any excess fabric flapping when battling the wind.
The Maratona 2016 Edition Race Jersey is supplied with an "eco pocket" to encourage riders to make sure that packaging from energy gels and bars isn't accidentally jettisoned en route.
MARATONA 2016 EDITION VOLO BIBSHORT
Everything Castelli does is geared toward speed and comfort. The Maratona 2016 Edition Volo Bibshort is compressive, aerodynamic and comfortable on a wide range of body shapes and helps prevent overheating by incorporating breathable mesh bib straps.
The body of the short uses a 200+ gram Affinity Lycra®, which increase the short's affinity for keeping you comfortable and warding off fatigue with high stretch on the inner thigh, aerodynamic texturing on the outer thigh, and gentle compression throughout.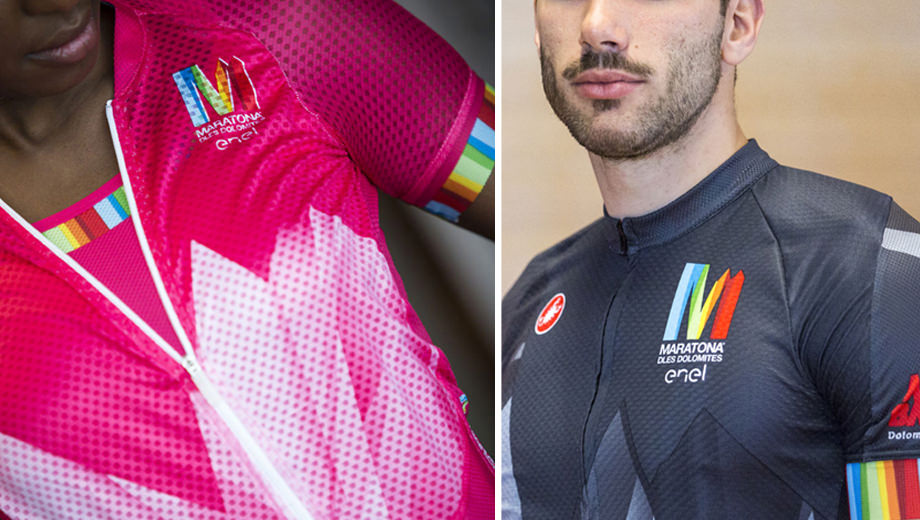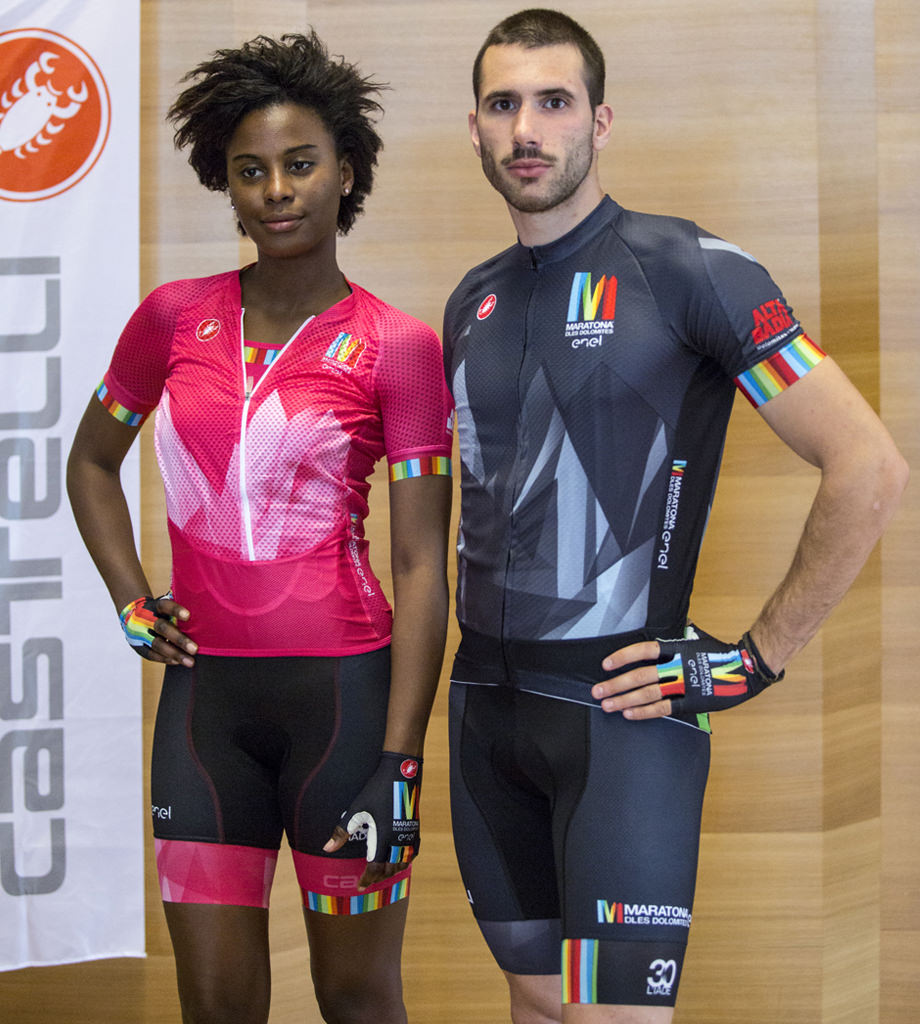 ---