Castelli and Maratona dles Dolomites partner up for 2015
Castelli has signed an exclusive partnership agreement with the Maratona dles Dolomites suppling the official technical clothing for the 2015 edition held on July 05, 2015.
The Maratona dles Dolomites is a unique event taking in the stunning scenery of the Italian mountain range that lends the event its name. The sponsorship is further evidence of Castelli's dedication to performance and perfection working hard toward a goal and beyond. With its full maratona distance over some of the most celebrated mountain passes that have featured in the Giro d'Italia, 4,190 vertical meters of climbing, the Maratona is a 'must do' for serious cyclists.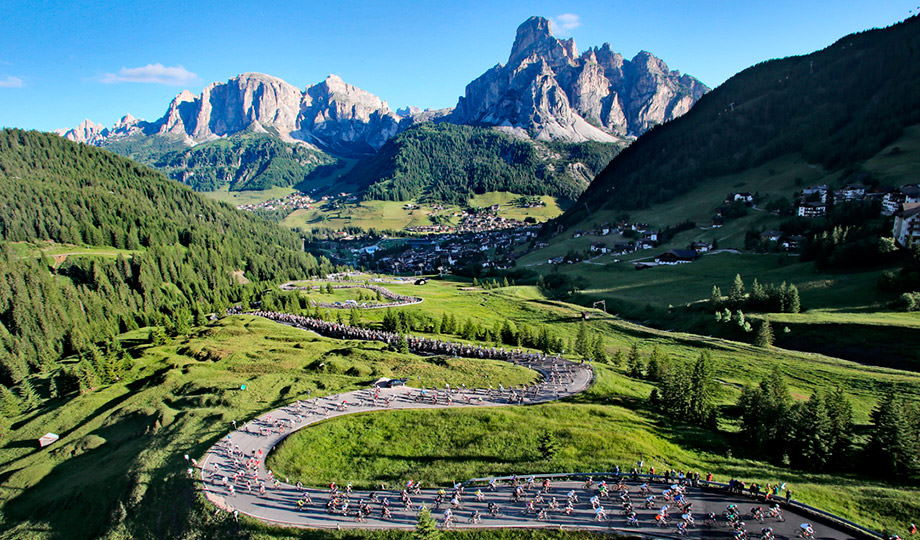 Castelli vice president Dario Cremonese, says, "We are proud to work alongside Maratona dles Dolomites – Enel – its one of the world's premier mass-participation rides, and taking part in the same region as the Castelli Head Office. We are both extremely ambitious and are sure it will be a fruitful partnership."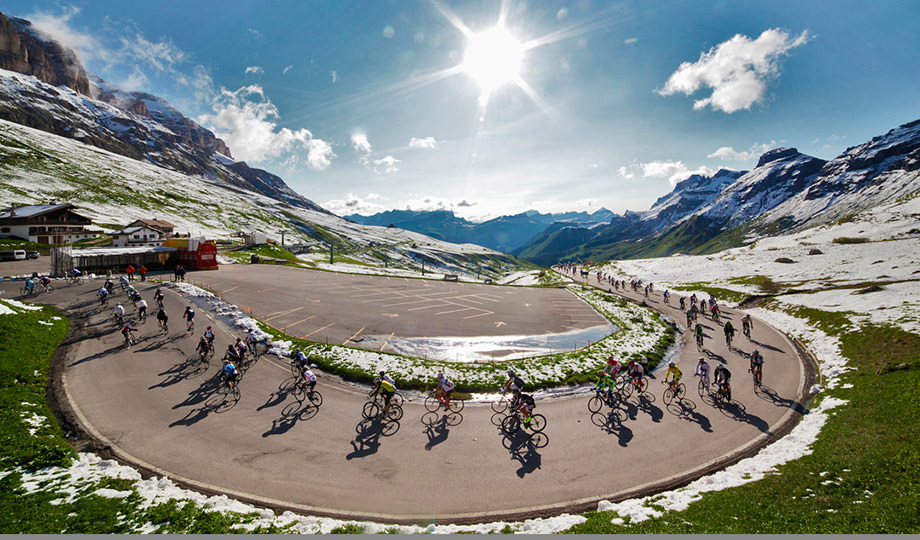 The Maratona dles Dolomites – Enel director Claudio Canins also shares his satisfaction: "We are delighted with this partnership, which will allow us to expand the Maratona dles Dolomites – Enel brand in collaboration with other brands known worldwide. Our aim is to become a worldwide brand and we think that Castelli as a strong international player can play an important part in terms of product quality, as well as their established presence in markets like the USA, the UK and the Benelux countries."
The new jersey, together with the whole kit produced by Castelli, will be presented during the spring, 2015.

Maratona dles Dolomites details
There are three distances to choose from. All of the routes start at La Villa and finish at Corvara – Alta Badia.
Maratona: 138km with 4,190m of climbing
Middle: 106km with 3,090m of climbing
Sellaronda: 55km with 1,780m of climbing
Date: Sunday 5th July 2015
Cyclists: 9,000+ riders start
First edition: 1987
Start: La Villa – Alta Badia, Italy
Finish: Corvara – Alta Badia, Italy
Nearest Airport: Bolzano, Treviso and Venice airports.
For further info visit: maratona.it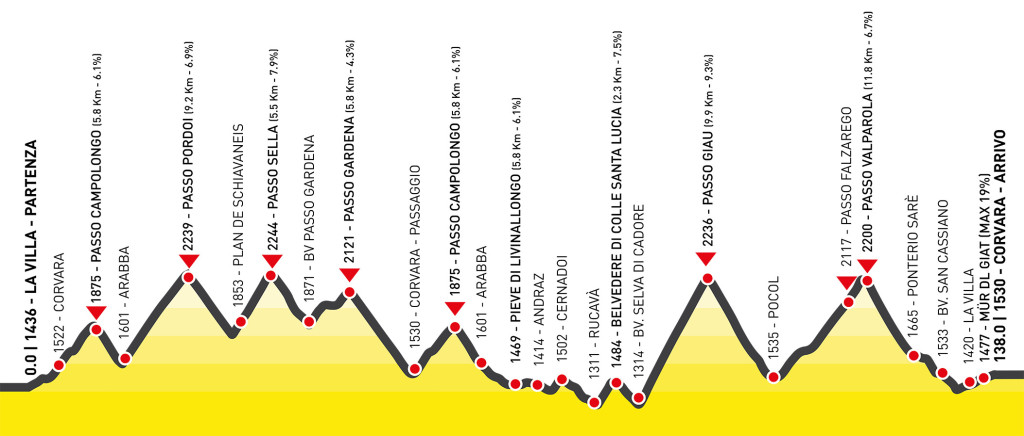 The full 138km course takes riders over five 2,000m+ passes and the saw tooth profile means you are either ascending or descending throughout the day.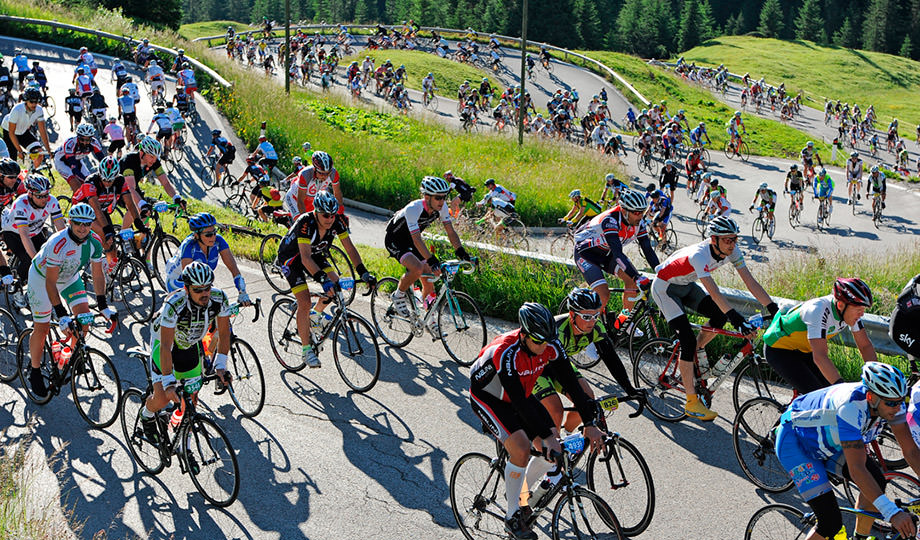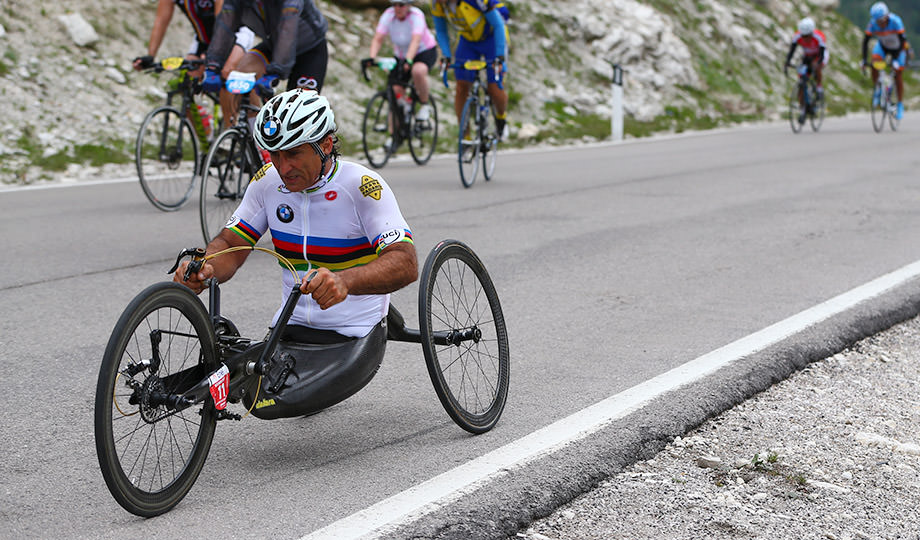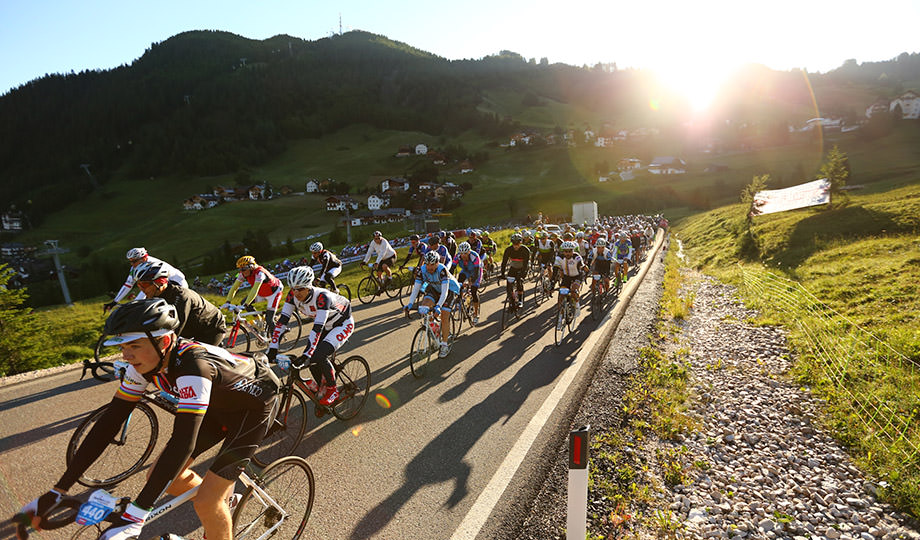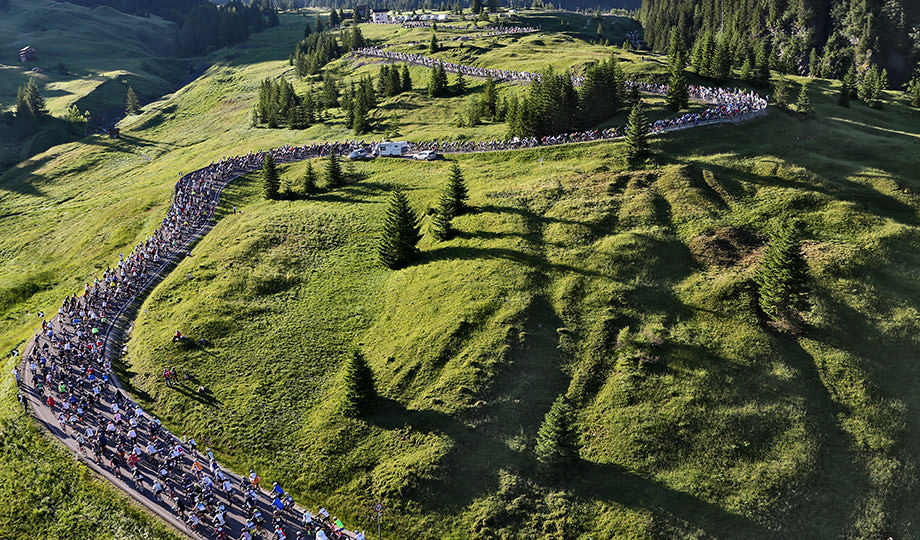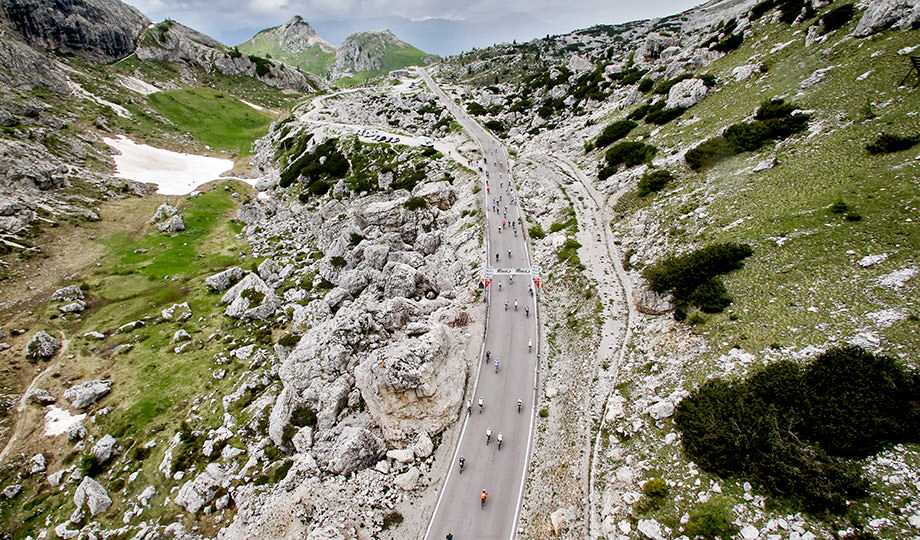 Photo: ©Planinschek
---