Breakthrough Victory in the Aero Race kit
Kristian Sbaragli took a breakthrough victory yesterday at the La Vuelta stage 10 wearing the fastest aero jersey and short on the market.
The wind-cheating properties of the Aero Race 5.0 jersey are so effective that you'll save an average of 20 watts at 40km/h and around 35-40 seconds saved over an hour. Furthermore, the aero Velocity fabric is quick-drying and boasts a low weight keeping the jersey to a claimed 103 grams for a size large. Additionally, the fabric has a tightly knit weave that manages laminar airflow over the body.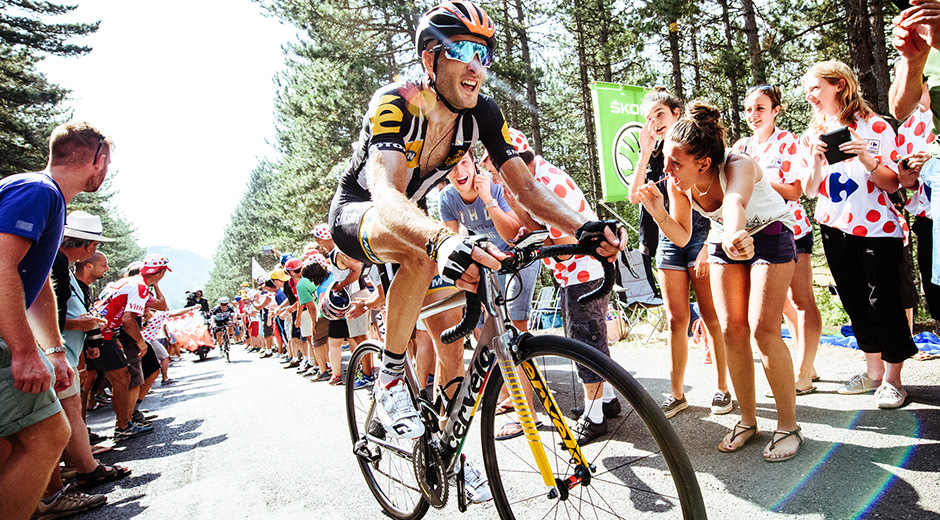 The Free Aero Race Bib-short is further evidence of Castelli's dedication to making clothing that provides a competitive advantage for top athletes. After 3 years in development, Castelli's new top-of-the-line race short represents a significant increase in muscle support and comfort to go along with the wind tunnel tests that show a reducing power output by 10 watt savings at 50 km/hr compared to the outgoing model, Free Bib-short. The secret to these gains lies in how the shorts manage airflow across their multiple boundaries and textures — most obviously via the dimpling across the shorts' outer plane. 
Our best race short is now both more comfortable and more aerodynamic and represents the biggest marginal aerodynamic gains we've ever seen in cycling shorts. The rules of the game have changed.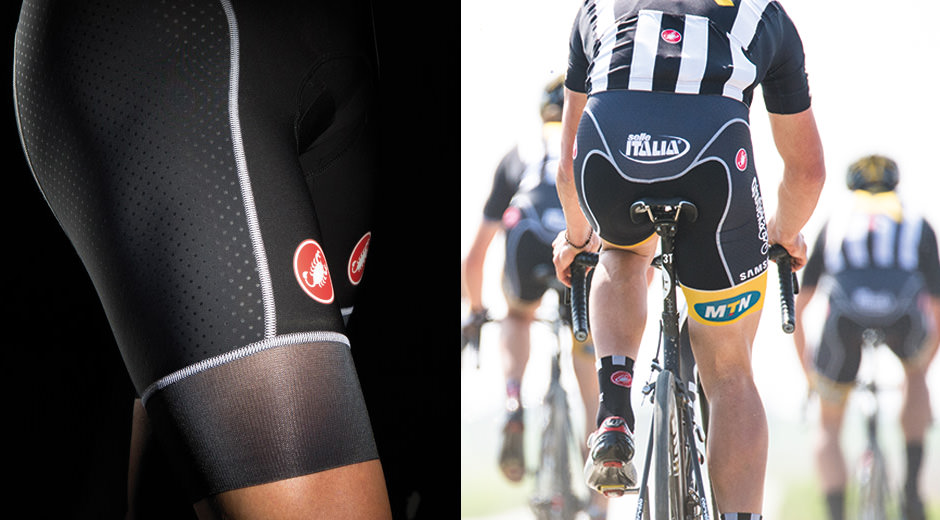 Find out more about the Free Aero Race Bib-short, click here
FREE AERO RACE BIBSHORT – REVOLUTION STRIKES AGAIN
---